Medical Negligence - Treatment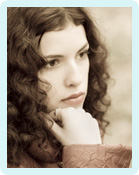 Dancer Develops Pressure Sores On Heels
During a two week stay in hospital, Lola developed pressure sores on her heels. This has had a negative impact upon her career as a dancer and has caused her significant pain and suffering.
Having suffered kidney problems for over a decade, Lola was admitted to hospital for an operation to her left ureter. Just before being given an anaesthetic, a nurse placed surgical stocking on her legs. Lola noticed that these were put on incorrectly, in that the heels of the stockings were on top of her shins and the foot hole was around her calf. However, Lola assumed the nurse knew what she was doing and so did not mention it.
Lola was in surgery for four hours, after which she was returned to the ward and given an epidural. This meant she was paralysed from the waist down and could not feel anything. For the next five days her mother fed and washed her as she was unable to do very much for herself. On the third day Lola was able to sit up and noticed that her ankles were very swollen, although this was not noted by the nursing staff.
On the sixth day she started to regain sensation in the lower half of her body and began to feel a strange sensation in her heels. They were painful and aching, while her toes were also sore and developing blisters. She mentioned the problem to the nurses but they dismissed her concerns. It was only when the nurse practitioner saw Lola rub her heels that she was properly examined. She was then told that she had pressure sores on both of her heels.
Lola was immediately put on an air mattress, a measure that should have been adopted as soon as she came round from surgery. Because of the epidural and the nature of her operation, she was at increased risk of developing pressures sores and preventative measures should have been put in place. However, until that point no pressure relief was provided, nor did anyone move her legs and feet while the epidural was in situ.
Consequently Lola had a pressure sore on her right heel which measured 4cm by 2cm in size, and a pressure sore on her left heel which was 3cm long. In addition, she had sores and marks below her toes where the elastic of the stocking had been cutting in, but she could not feel it. This had restricted the blood flow and caused her toes to swell. Because of these injuries, she could not walk properly for months on end, something which hindered her recovery from the kidney operation.
To make matters worse, the pressure sores became infected twice. On the first occasion Lola attended a walk-in centre in absolute agony, and despite having very obvious symptoms, was told she did not have an infection. This caused the tissue to break down once again, significantly delaying the healing process. As a dancer this was very distressing for Lola as she could not work or attend auditions. Consequently she lost out on a number of roles and this had a significant impact upon her earning.
Even now Lola cannot perform on stage every night, as would normally be expected of a dancer, because her feet hurt too much. She is also upset by the appearance of her heels which are now very hard and cracked. Knowing she would not have suffered this physical, emotional and financial hardship had it not been for the hospital's negligence, Lola contacted us to discuss her options.
We suggested that the hospital should have ensured the stockings were placed on her legs correctly, provided pressure relief and regularly monitored her pressure areas, including her heels. They failed to do so and her injuries were a direct result of this negligence. We helped Lola make a claim against the hospital and she was awarded over £20,000 compensation.
(Details which might identify our client have been changed.)
Would You Like Assistance from Specialist Negligence Claims Solicitors?
If you would like to benefit from a service of excellence with total commitment to client care from a small and friendly team, Glynns are ready and waiting to help you.
Early legal assistance is essential. Please call us free on 0800 234 3300 (or from a mobile 01275 334030) or complete our Online Enquiry Form.

---