Cervical Spondylotic Myelopathy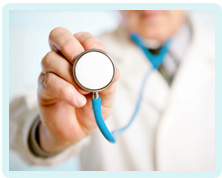 Cervical Spondylotic Myelopathy
Cervical spondylotic myelopathy (CSM) will require surgical treatment if the patient's symptoms do not improve.
Surgical treatment must not be delayed for too long or the patient could end up with permanent nerve damage in the neck, resulting in life-changing injuries such as claw hand.
If you or your family member has suffered injuries because cervical spondylotic myelopathy was not treated in time, you could be entitled to pursue a claim for compensation. Contact us for more information.
What is cervical spondylotic myelopathy?
Cervical spondylotic myelopathy is when the spinal cord in the neck becomes compressed due to changes in the cervical spine.
The spine is made up of 24 vertebrae. The top 7 vertebrae in the neck make up the cervical spine. The spinal cord runs through the middle of the vertebrae, extending all the way from the brain to the lower back.
The spinal cord is a bundle of nerve tissue which carries messages from the brain to the rest of the body. It is an extremely important structure, which is why it is protected from harm by the vertebrae.
But if the neck vertebrae deteriorate or are damaged, the bone or spinal disc (which sit in between each vertebrae) can bulge outwards and press upon the spinal cord. This can be very painful. It can also disrupt the function of the spinal cord, causing a range of neurological symptoms.
What causes the spinal cord to become compressed?
Commonly compression happens due to degenerative changes in the spine. Everyone's spine deteriorates with age, with discs losing water content and collapsing. More bone can also grow upon the disc, a problem known as 'bone spurs'. Some people will experience greater spinal degeneration than others, which is why not everyone will get CSM.
There are also other causes of cervical spondylotic myelopathy. For instance, certain chronic health conditions can damage the spine, as can traumatic accidents such as road traffic collision.
The causes of cervical spondylotic myelopathy include:
Bone spurs
Prolapsed/herniated disc
Rheumatoid arthritis
Traumatic injury, such as a car crash
Treating cervical spondylotic myelopathy
CSM can be initially treated with conservative non-surgical methods. Symptoms can be managed with pain-relieving medication, while physiotherapy may help to improve the patient's condition.
If there is no improvement with six to eight weeks, or the patient's condition gets worse, surgery must be arranged. This will relieve the pressure being placed upon the spinal cord. Although it is not considered an emergency, CSM surgery should not be delayed for too long. While compression continues, the more harm the nerves will suffer. If surgery is not performed in time, the damage can be so severe that long-lasting injuries have developed. This can result in serious problems for the individual, who may lose the use of their hands, shoulders, fine motor skills and balance.
Has this happened to you?
If you have developed 'claw hand' or other permanent injuries while waiting for surgery, you could be entitled to pursue a claim for compensation. Your operation should not have been delayed for so long, making you the victim of medical negligence.
Has this happened to you?
If you have suffered complications because of a bile duct injury during surgery, you need to speak to a solicitor, as you could be the victim of medical negligence. If so, you will be entitled to claim compensation for the terrible pain and suffering this has caused you.
Please call us on 0800 234 3300 (or from a mobile 01275 334030) or complete our Online Enquiry Form.

---