Sepsis Negligence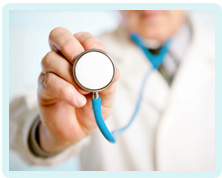 Sepsis Symptoms
Around 100,000 people will get sepsis every year, while 37,000 will die from the condition.
Early treatment is vital if a recovery is to be made. But this depends upon medical practitioners recognising the symptoms of sepsis and making a prompt diagnosis.
So what are the symptoms of sepsis and how is a diagnosis made?
Symptoms of sepsis
The initial symptoms of sepsis are:
High temperature
Chills and shivering
Fast heartbeat
Fast breathing
can lead to septic shock within a matter of hours. This will cause additional symptoms, including:
Dizziness/feeling faint
Confusion
Diarrhoea
Nausea and vomiting
Slurred speech
Muscle pain
Breathlessness
Decreased urinary frequency
Pale, mottled and clammy skin
Loss of consciousness
How is sepsis diagnosed?
The first step towards diagnosing sepsis is to recognise the symptoms listed above. If a patient has a fever, a fast heartbeat and is shivering, there are clear clinical signs that he/she has some form of infection.
When sepsis is suspected from a patient's symptoms, a diagnosis must be confirmed immediately. This can be achieved with basic tests, including taking a patient's temperature, heart rate and breathing rate. A blood test will also verify if there is a raised CRP level, a sure sign of infection.
Why do so many people die from sepsis?
Despite the fact sepsis can be diagnosed with very simple tests, around 37,000 people will die from sepsis every year. The charity UK Sepsis Trust believes 12,500 of these deaths could have been prevented.
So why do so many people die of sepsis? The charity suggests the reason is that people are failing to spot the early signs of sepsis and therefore are not getting treated in the initial stages, when a recovery is much more likely.
It's not just the patients who are failing to recognise the symptoms of sepsis; medical practitioners are also at fault for overlooking a patient's symptoms, instead believing them to be caused by a more minor condition. Only when a patient has deteriorated into septic shock and organ failure is the problem accurately diagnosed.
Failure to spot sepsis symptoms
If medical practitioners do not recognise a patient's sepsis symptoms, causing them to become critically unwell, there level of care will be considered unacceptable. Any reasonably competent clinician should be able to diagnose sepsis in the early stages – a failure to do so will amount to medical negligence.
Anyone harmed by medical negligence is entitled to pursue a claim for compensation. Please get in touch with us today for more information.
Get in touch with us today
To speak to a solicitor about making a Sepsis claim, please get in touch with us at Glynns Solicitors. We offer friendly legal advice completely free of charge. This will give you the chance to discuss your options with a lawyer, helping you decide what action to take next.
Please call us on 0800 234 3300 (or from a mobile 01275 334030) or complete our Online Enquiry Form.

---