Ruptured Bowels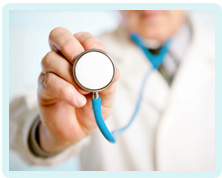 What Are The Causes Of A Ruptured Bowel
If you have been diagnosed with a ruptured bowel what are the likely causes of it and is there anything you can do?
Causes Of A Ruptured Bowel
The main causes of a ruptured bowel are as follows:
A blockage of the intestine;
Sufferers of Crohns disease may be more likely to develop a ruptured bowel;
Trauma to the bowel can lead to rupture/perforation; and
A rupture can also be caused during surgery to the surrounding area.
Possible Action Following A Ruptured Bowel
If the rupture has been caused during surgery the first question is whether this mistake should have or could have been avoided? Whilst accidents do happen, if the rupture was caused by negligence from the medical team treating you, you may be able to claim compensation.
Consequences Of A Ruptured Bowel
The consequences of a ruptured bowel can be very serious. Surgery is required urgently to repair the rupture and also to clean out the abdomen of any of the leaked materials. Surgery will be followed by a strong course of antibiotics to ensure that there are no infections from the leaked material.
Does The Rupture Amount To Medical Negligence?
There are two common causes of a ruptured bowel that can lead to a medical negligence claim. These are::
Misdiagnosis; and
Surgery causing the rupture.
If your medical team have failed to correctly diagnose a rupture which has lead to more pain, suffering an injury, this can lead to a claim. Also, more obviously, if during surgery the surgeon ruptures your bowel this can also lead to a medical negligence claim.
Free Medical Negligence Case Assessment
If you would like to benefit from a service of excellence with total commitment to client care from a friendly team, Glynns are ready and waiting to help you.
Early legal assistance can be vital so please contact us if you would like to discuss your situation. Please call us free on 0800 234 3300 (or from a mobile 01275 334030) or complete our Online Enquiry Form.

---