Sepsis Negligence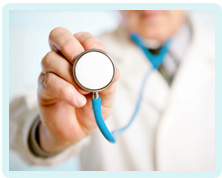 Postoperative Sepsis Symptoms
A postoperative infection needs to be diagnosed and treated quickly, or the patient could face serious complications. Medical practitioners need to recognise the symptoms without delay to ensure a recovery.
Sepsis
Sepsis is when the blood becomes infected. This triggers the immune system into overdrive, resulting in clotting and inflammation throughout the body. This can make it difficult for the blood and oxygen to reach the organs, eventually causing them to shut down.
Sepsis is therefore a potentially fatal condition and must be treated immediately if life-threatening complications are to be avoided.
Postoperative sepsis
There are various ways in which sepsis can arise, one of which is as a postoperative infection. Ordinarily bacteria will get into the surgical wound, either during or after the operation. Alternatively the patient may have had a pre-existing infection that was not treated before the procedure.
Thus postoperative sepsis can occur due to negligent reasons – for example, because medical practitioners:
Fail to administer the patient with antibiotics before/during/after the procedure
Fail to sterilise the surgical site
Fail to sterilise medical equipment and instruments used during the operation
Postoperative sepsis symptoms
If a patient does develop sepsis after undergoing surgery, he/she will quickly experience the onset of symptoms consistent with sepsis.
The symptoms of postoperative sepsis include:
Fever
Rapid heart beat
Shallow, fast breathing
Nausea and vomiting
Feeling dizzy and faint
Confusion and altered mental state
Slurred speech
Cold clammy skin
When these symptoms develop medical staff should be quick to notice a change in the patient's condition. The fact that the patient has recently undergone surgery should be a particular cause for concern, as the symptoms indicate a postoperative infection. Steps should be taken immediately to confirm the presence of an infection. In the meantime intravenous antibiotics should be administered to prevent the patient's condition deteriorating any further.
Failure to recognise postoperative sepsis symptoms
Sadly there are times when a patient develops postoperative sepsis symptoms, but these are overlooked by medical practitioners. Consequently the signs of sepsis are missed and a patient remains untreated. Sepsis is a fast-moving condition and so the patient will soon face life-threatening complications.
A failure to diagnose and treat a postoperative infection will amount to a substandard level of medical care. If this has affected you or your loved one, please do not hesitate to get in touch with us today. We will advise you upon your legal rights, suggesting whether you could be entitled to compensation.
Free Sepsis Enquiry
Please call us on 0800 234 3300 (or from a mobile 01275 334030) or complete our Online Enquiry Form.

---