Foot Drop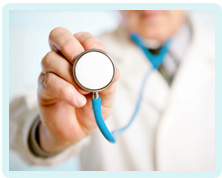 Foot Drop
If you have developed foot drop due to poor medical care, you might be eligible to pursue a medical compensation claim.
Foot drop is a debilitating condition and if you have suffered because of medical mistakes, you should be compensated for your damages.
For more information on claiming for foot drop, please contact us at Glynns Solicitors.
Causes of foot drop
Foot drop, or drop foot, is when someone cannot flex their foot – meaning they cannot lift the front part of their foot upwards. Consequently it drags along the floor.
Foot drop usually happens as a result of another condition that causes muscular weakness or neurological problems.
1. Muscular weakness
Certain conditions cause the muscles at the front of the ankle and foot to waste. This includes muscular atrophy and motor neurone disease. The lack of muscle tone will make it difficult to perform particular movements, such as foot flexion.
2. Neurological problems

Foot flexion also depends upon the nerves, which send signals to the muscles which then enable movement. If the nerves that control movement in the foot are damaged, the muscles will not be able to lift the foot. Damage may arise as a result of nerve compression, diabetic neuropathy, and Charcot-Marie-Tooth disease. Nerve damage can also occur during hip and knee surgery, or from a post-surgical infection.
There are other conditions affecting the brain and spinal cord that have the same effect, such as cerebral palsy and stroke.
Foot drop claims
Sometimes foot drop cannot be prevented and the patient must manage their symptoms as best as possible. This applies to chronic conditions like motor neurone disease.
However, there are occasions when foot drop could have been avoided with better medical care. Foot drop almost always arises as a result of another condition, and it may be that this condition should have been diagnosed, treated or prevented at an earlier stage.
One common example is cauda equina syndrome, which is when the nerves at the base of the spine are compressed. This must be diagnosed and treated immediately or the patient could end up with long-term issues such as foot drop.
Another example is negligently performed surgery where the nerves are irreversibly damaged, or are severely injured because a post-surgical infection is not identified and treated in time.
Can I make a foot drop claim?
Foot drop claims can arise in a number of way, including:
Cauda equina syndrome not diagnosed and surgically treated
Stroke not diagnosed, treated or prevented with medication
Cerebral palsy due to a negligently managed birth
Negligent surgery
Post-surgical infection not treated
Negligently managed diabetes
To find out if you can make a claim for foot drop, you need to speak to a solicitor as soon as possible.
Get in touch
Whatever the circumstances that have led to your foot drop, please do not hesitate to contact us at Glynns Solicitors to find out if you are eligible to claim compensation.
Please call us on 0800 234 3300 (or from a mobile 01275 334030) or complete our Online Enquiry Form.

---