Claw Hand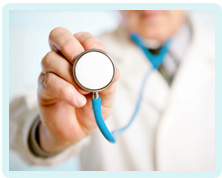 Claw Hand
If you have been left with permanently deformed hands and fingers due to substandard medical care, you could be entitled to pursue a claim for compensation.
A typical scenario is when cervical spondylotic myelopathy is not treated in time, resulting in permanent nerve damage.
Whatever the circumstances, if you believe you have been negligently treated by medical practitioners, please get in touch with us at Glynns Solicitors.
What is claw hand?
Claw hand is when the fingers become markedly bent and cannot be easily straightened. It is called claw hand because the appearance resembles an animal's claw.
Claw hand can be present at birth due to a congenital defect. It can also develop later in life due to health conditions or injuries.
One common cause is cervical spondylotic myelopathy. This is a neurological condition in which the spinal cord in the neck is compressed, usually due to degenerative spinal changes.
Other causes include diabetic neuropathy, severe burns, bacterial infection and other forms of nerve damage.
Claw hand from negligent medical care
Claw hand cannot always be prevented, particularly if it is a congenital defect. But there are occasions when poor medical care directly contributes towards the occurrence of claw hand.
For example, medical practitioners may fail to provide surgery for cervical spondylotic myelopathy quickly enough. Consequently the patient suffers permanent nerve damage while waiting for treatment, resulting in claw hand in one or both hands.
Another example is when diabetes is not properly controlled, either because the patient is in hospital, or because the patient has not been offered the necessary health checks. Unstable diabetes can cause severe nerve damage, potentially leading to claw hand.
Living with claw hand
Being able to move your fingers is incredibly restricting and makes even simple tasks impossible, such as writing, typing, getting dressed, and using a knife and fork.
If your hand/finger deformities could have been avoided with better medical care, you could be entitled to compensation for the damage you have wrongfully sustained. This will provide financial redress for your reduced quality of life. It will also recover all the money you have lost because of your injuries, including any loss of earnings.
Get in touch
Whether you developed claw hand from cervical spondylotic myelopathy or another condition, we can help you. We will listen to the details of your care before suggesting whether you have grounds for a clinical negligence claim.
Please call us on 0800 234 3300 (or from a mobile 01275 334030) or complete our Online Enquiry Form.

---