Pressure Sores / Ulcers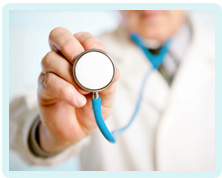 Paralysed Hospital Patient Develops Grade 4 Pressure Sore
While staying in hospital, Helena was not moved by nursing staff for three days, despite being paralysed from the waist down. Consequently she developed horrific pressure sores across her sacrum.
Helena was born with spina bifida, as a result of which she is wheelchair-bound with no sensation from the waist down.
Due to her condition, she needed to have an operation that would enable her to pass urine into a catheter. She had undergone the same procedure 12 years previously, but a revision operation was required.
Helena's husband drove her to the hospital on the morning of 10th October 2011. The procedure was carried out the same day without problem and she was returned to the ward to recover.
On the ward Helena was placed on a normal mattress, even though she was at risk of developing pressure sores due to being paralysed. Furthermore, she was not turned by nursing staff for two days, meaning she remained lying in the same position for 48 hours.
During this time, Helena developed a grade 4 pressure sore on her sacrum which measured 10cm by 5.8cm and was 1cm deep. She also suffered a sore on her back which measured 1.3cm by 1cm.
Being unable to feel anything from the waist down, Helena could not feel the pain that would ordinarily be associated with such a severe sore. It was only noticed when nursing staff finally turned her over, two days after the operation.
In actual fact nursing staff should have turned Helena every two hours. She should also have been placed on a pressure relieving mattress and her pressure areas inspected regularly. This would have ensured that the sore was diagnosed in the early stages, before it progressed to a grade 4 pressure sore.
As a result of the hospital's negligence, Helena had to be placed under the care of a district nurse who would visit to change the dressings every two days. The nurse described the wounds as horrendous and Helena was unable to lie on her back for a long time.
She has been unable to do the things she would ordinarily do, such as driving, cooking and doing voluntary work at the local hospital.
We helped Helena pursue a claim for the nursing negligence she experienced while in hospital. She was awarded in excess of £40,000 compensation.
(Details which might identify our client have been changed)
Make A Free Enquiry About Hospital Acquired Pressure Ulcers
Early legal intervention can be vital so please contact us if you think you may have a claim. Please call us free on 0800 234 3300 (or from a mobile 01275 334030) or complete our Online Enquiry Form.

---