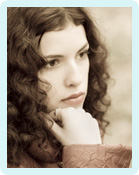 Medical Negligence Claims Time Limits
If you are thinking of pursuing a claim for medical negligence, you need to contact a solicitor as soon as possible. There are strict time limits at play when making a claim, so it is vital not to hesitate when seeking expert legal advice.
How long do I have to make a medical negligence claim?
Under the Limitation Act 1980, you have three years to make a medical negligence. This will usually start from the date the incident took place. For example, if your leg was wrongly amputated on the 1st January 2012, you will have until the 1st January 2015 to bring a claim in the courts. The day your time limit expires is known as the date of limitation.
There are a couple of exceptions to this three year rule. Firstly, you may be able to rely on a later date of knowledge. In the previous example, it will be immediately apparent that the wrong leg has been amputated. The patient will know as soon as he or she wakes up. However, sometimes a negligent act occurs, but a patient does not know about it until a later date. For example, if a female sterilisation is not performed correctly, the patient will not know it has failed until she falls pregnant. This can be months after the procedure was performed. In such cases, the limitation date will be three years from when the woman discovered she was pregnant - in other words, from the date she became aware negligence had occurred.
Secondly, if the patient is under the age of 18, the time limit does not begin until his or her eighteenth birthday. Effectively this means that the patient has until their twenty-first birthday to make a claim.
Lastly, if the patient lacks mental capacity, there will not be any times limits imposed whatsoever.
What happens if the time limit expires?
If you think that you have already passed the date of limitation it is vital that you contact a solicitor immediately. The dates above can only really be fully understood by a medical professional, so call us instantly on 0800 234 3300 (or from a mobile 01275 334030) or complete a Online Enquiry and we will advise you of your legal rights.

---