Sepsis Negligence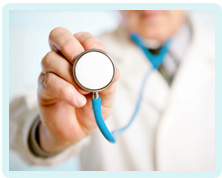 Maternal Sepsis Death
Sepsis Medical Negligence Claims
Maternal sepsis is when a woman who is pregnant or who has recently given birth develops sepsis, a potentially fatal condition triggered by an infection.
Maternal sepsis death is now the leading cause of direct maternal death in the UK. Formerly it was hypertensive disorders, which are to do with abnormally high blood pressure.
In this article we explore maternal sepsis in greater detail, explaining how it happens, what the symptoms are, what treatment is needed and why it might lead to a death.
If you would like to talk to a solicitor about maternal sepsis – perhaps because a clinician or hospital failed to diagnose and treat the condition quickly enough – please contact us today. Here at Glynns Solicitors we specialise in clinical negligence claims and will be able to offer professional legal advice free of charge.
If you or a family member has experienced Sepsis whilst under the care of the NHS please let us help you. Call us now on 0800 234 3300 (or from a mobile 01275 334030) or complete a Free Online Enquiry and let us explain your legal rights and options.
What is maternal sepsis?
Sepsis is when the body has a severe reaction to an infection. It happens when an infection arises somewhere in the body and spreads. The immune system then goes into overdrive in an attempt to halt the infection.
However, this results in a number of biological processes which are a normal by-product of infection fighting, including inflammation and clotting. Due to the widespread nature of the infection, the inflammation and clotting will occur across the body. This is very dangerous as it will damage tissue and prevent the normal flow of blood. The organs will struggle to function properly.
Maternal sepsis is when this condition arises in a pregnant woman, or shortly after a woman has given birth, either by way of vaginal delivery or caesarean section.
How does maternal sepsis happen?
Maternal sepsis can happen in a number of ways, including the following:
As a result of another infection unrelated to the pregnancy or birth, such an pneumonia or a urinary tract infection
Caesarean section, where bacteria have entered through the surgical wound
Mastitis, an infection of the breasts
Prolonged or obstructed labour
Prolonged period between the water's breaking and the baby being born
Infection in perineal stitches
A study conducted by universities across England and published in the medical journal PLOS Medicine looked at the sources of infection with regards to maternal sepsis. It found that:
Genital tract infection caused sepsis in 20.2% cases during pregnancy and 37.2% of cases after birth
Urinary tract infection caused sepsis in 33.6% of cases during pregnancy and 11.7% of cases after birth
Wound infection after delivery caused 14.3% of cases
Respiratory tract infection caused sepsis in 9% of cases during pregnancy and 3.5% of cases after birth (e.g. pneumonia)
The bacteria most commonly responsible for maternal sepsis were E.Coli and Group A Streptococcus.
Who gets maternal sepsis?
Maternal sepsis can affect any woman who is pregnant or who has recently given birth. Nevertheless, there are some factors than can increase the risk, including:
Women giving birth for the first time
Women who are black or from another ethnic minority
Obesity
Anaemia
Caesarean section
Women who have a pre-existing medical condition
Worrying rates of maternal sepsis are increasing. It is also causing increasing numbers of maternal death. In the late 1980s, maternal sepsis death occurred in 0.4 per 100,000 women. Between 2006 and 2008, this figure rose to 1.13 per 100,000 women.
What are the symptoms of maternal sepsis?
Sepsis can happen at any time during pregnancy. Maternal sepsis that occurs in the postpartum period is most likely to arise three days after the birth.
The symptoms of maternal sepsis are:
Fever with a temperature greater than 38c
Chills and shivering
Extreme fatigue
Lower abdominal pain with a tender uterus
Diarrhoea
Vaginal bleeding
Foul-smelling lochia (vaginal discharge released after delivery)
Any woman who is pregnant or has recently given birth and is displaying these symptoms should seek immediate medical help. Maternal sepsis is a medical emergency and requires urgent treatment.
How is maternal sepsis diagnosed?
A diagnosis of maternal sepsis is based largely upon the recognition of symptoms. If a woman is pregnant or post-partum and she presents with a high temperature, chills and abdominal pain, alarm bells should start ringing in the minds of medical practitioners. Tests can confirm whether or not sepsis is present, including blood tests, mid-stream urine test and vaginal swabs.
Medical practitioners should be aware of the risks of maternal sepsis and order these tests without delay. Worryingly many women who develop maternal sepsis were prescribed antibiotics in the two weeks before being diagnosed with severe sepsis. This means that many are not being properly diagnosed, treated and followed up.
How is maternal sepsis treated?
Treating maternal sepsis will depend upon the patient and how far advanced their condition is. All patients will require intravenous broad-spectrum antibiotics. Treatment will be needed in hospital, possibly on the Intensive Care Unit.
There must be no hesitation when treating maternal sepsis as the patient can quickly deteriorate. Generally severe sepsis will arise within 24 hours of the initial symptoms appearing.
Why would maternal sepsis cause a death?
Sepsis is a potentially fatal condition, particularly in women whose immune system has been weakened by pregnancy or birth.
Sadly maternal sepsis is the leading cause of maternal death in the UK, with rates having increased over the past two decades. It happens because the reaction triggered by the body's immune system causes widespread inflammation. The blood cannot reach the organs properly and they begin to shut down. Multi-system organ failure will leave a patient in a critical condition and she may not survive.
The only way to prevent a maternal sepsis death is to diagnose and treat the condition immediately.
My loved one has died of sepsis – what can I do?
If your loved one has died of sepsis because doctors failed to properly diagnose and manage the condition, you may be able to take legal action against those responsible.
From 2003 to 2005, 71% of maternal deaths in the UK were caused by substandard medical care – most due to a delay in diagnosis. As these figures demonstrate, clinicians are failing to provide acceptable standards of sepsis care, despite it being a common condition.
Make A Free Enquiry Today
To find out what action you can take for a maternal sepsis death, please do not hesitate to contact us at Glynns Solicitors. We understand how traumatic a time this will be for you, and will do our best help in any way we can.
Please call us on 0800 234 3300 (or from a mobile 01275 334030) or complete our Online Enquiry Form.

---