Sepsis Negligence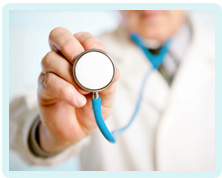 Sepsis From Leg Ulcers
Leg ulcers can become infected. If the infection is not diagnosed and treated quickly, a patient may go on to develop sepsis, a life-threatening condition.
If you or a family member has experienced Sepsis whilst under the care of the NHS please let us help you. Call us now on 0800 234 3300 (or from a mobile 01275 334030) or complete a Free Online Enquiry and let us explain your legal rights and options.
What is a leg ulcer?
A leg ulcer is a sore on the leg that takes a long time to heal. There are different types of leg ulcer, including:
Venous leg ulcer
Arterial leg ulcer
Diabetic leg ulcer
Vasculitic leg ulcer
Traumatic leg ulcer
Malignant leg ulcer
Venous leg ulcers
A venous leg ulcer is the most common type of leg ulcer. The NHS estimates that around one in 500 people in the UK have venous leg ulcers. The condition becomes much more prevalent with age, affecting one in 50 people over the age of 80.
A venous leg ulcer will appear as an open sore on the leg, normally above the ankle. It may also cause symptoms such as:
Swelling around the ankles
Dark and hard skin around the sore
A heavy sensation in the leg with aching
Itchy, red and flaky skin on the leg
Enlarged veins
Smelling discharge from the sore
What causes a leg ulcer?
A venous leg ulcer happens when someone with poor blood circulation suffers a minor injury.
Poor blood circulation in the legs causes the pressure inside the veins to increase. Prolonged high pressure will damage the small blood vessels in the legs, making them very delicate. If the skin is subsequently broken due to even a small knock or scratch, the skin will break, creating a sore. Because of the poor circulation, the sore will take a very long time to heal. A chronic sore on the legs is called a leg ulcer.
As mentioned above, old age significantly increases the risk of a leg ulcer. Other risk factors include:
Obesity
Immobility
History of deep vein thrombosis (DVT)
Varicose veins
History of leg injury – e.g. fractured bone
History of leg surgery – e.g. knee replacement
Leg ulcer and infection
Due to being an open wound, leg ulcers are susceptible to becoming infected by bacteria. This may in turn lead to an infection. A leg ulcer that has become infected will cause symptoms such as:
Increased pain
Foul discharge from the ulcer
High temperature
Red, swollen skin around the ulcer
If a leg ulcer does become infected, it must be treated quickly with antibiotics. It is important to note that antibiotics will not heal the ulcer, they will just help to eradicate the infection.
An infected leg ulcer must be treated appropriately or the infection could spread, creating further complications such as sepsis. Therefore if there are signs that a leg ulcer is infected, a GP must prescribe a course of antibiotics and closely monitor a patient over the following weeks.
Leg ulcer and sepsis
An infected leg ulcer that is not properly treated could result in sepsis. This happens when the bacteria travel to the bloodstream and spread across the body. The immune system then tries to fight the infection, but this leads to inflammation and clotting throughout the body. When this happens a patient is said to have sepsis.
Sepsis is a very serious condition as it adversely affects the heart's ability to pump blood around the body. If sepsis is not treated, the patient's blood pressure will become dangerously low, leaving the organs without enough blood and oxygen. This is called septic shock and can quickly lead to multi-system organ failure and death.
Treating sepsis
Because of the serious nature of sepsis, it is vital that medical practitioners try to avoid the problem by treating an infected leg ulcer without delay. Even if antibiotics are prescribed, clinicians should keep a close eye on a patient, looking out for signs of deterioration and sepsis.
The signs of sepsis include a fever, chills and shivering, a fast heartbeat, fast breathing. The signs of sepsis shock include dizziness, confusion, breathlessness, slurred speech and loss of consciousness.
If a patient is showing any of these symptoms, he/she must be immediately referred to hospital for treatment. Treatment will depend upon the severity of a patient's condition, but may involve intravenous fluids and antibiotics, surgical debridement of the infection tissue, oxygen and medication to increase the blood pressure.
Sepsis death
If sepsis is not treated in time, it can be fatal. Around 37,000 people in the UK will die of sepsis every year, and approximately 12,500 of these deaths are preventable. This means that 12,500 patients would have survived, had earlier medical care been provided.
Sepsis death from leg ulcer – medical negligence?
If your loved one has died after developing sepsis from a leg ulcer, it is possible that there is a case of medical negligence. For example, there may be a case of negligence if a patient seeks medical help from their GP for an infected leg ulcer, but antibiotics are not provided. There may also be a case of negligence if a GP fails to detect the signs of sepsis, despite seeing a patient on a regular basis.
Can you claim for a sepsis death?
To find out whether your loved one died because of negligent medical care, you need to talk to a solicitor who specialises in clinical negligence claims. A solicitor will be able to tell you whether there was a substandard level of care, whether this affected the eventual outcome, and whether you are able to pursue legal action against the GP or hospital at fault.
Although making a claim cannot undo the harm that has been done, it may help to provide some form of redress. It will also ensure you can recover the finances lost because of the negligence, something which will be very important for a spouse or children who were dependent upon the deceased's income/pension.
Expert legal help
For more information about making a medical negligence claim on behalf of a deceased loved one, please get in touch with us at Glynns Solicitors. We are experts in medical negligence law and will be able to suggest whether you could pursue a claim for the poor medical care your spouse or family member received.
Please call us on 0800 234 3300 (or from a mobile 01275 334030) or complete our Online Enquiry Form.

---