Medical Negligence Claims Guide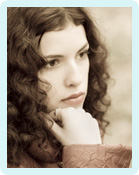 7 QUESTIONS YOU MUST ASK BEFORE CHOOSING YOUR MEDICAL NEGLIGENCE SOLICITOR - DOWNLOAD NOW!
We understand that if you are contemplating making a claim for medical negligence, or even just considering your options at this stage, that you will have many questions.
To make a free, no obligation medical negligence enquiry please call us free on 0800 234 3300 (or from a mobile 01275 334030) or complete a Quick Enquiry online now.
The Guide
The guide is designed to answer all of the common questions we hear so often and to help with the stress and worry you might have. The guide covers the following issues:
What Is Medical Negligence?
Do You Need To Complain To The Hospital Or GP?
Should You Use A Claims Company Or A Solicitor?
Choosing The Right Business To Help You
What Will It Cost You?
What If I Need More Treatment - Who Will Pay?
Will Claiming Lose The Surgeon Or GP Their Job?
We hope the guide answers most of the concerns someone considering making a claim has, and it is free for you to download. Simply complete your details below and the guide will instantly be emailed to you.
---