Medical Negligence - Treatment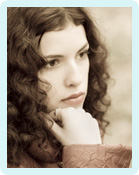 Stroke Patient Develops Pressure Sores In A Nursing Home
After spending just one week in a nursing home, stroke victim Len returned home with pressure sores across his body.
In 2000, Len suffered a massive stroke. He lost the ability to communicate or use his limbs and also lost his swallow reflex. It was a year before he was released from hospital, and another four years before he could walk again. Sadly, a few years later, he suffered another mild stroke which set-back his recovery.
Six months after the second stroke Len's condition was improving once again. Feeling that he was on the road to recovery, his wife Hilary felt able to leave him for one week to travel abroad to visit family. She therefore arranged for Len to stay in a local nursing home.
Before the holiday, Hilary accompanied Len to the nursing home, which had previously confirmed they were able to accommodate Len's needs. However, when she arrived, Hilary was worried by what she saw. None of the staff knew how to work his feeding tube, and the feed itself was stacked against a hot radiator when it should have been in a fridge.
As soon as she landed in England, Hilary rang the nursing home. She was told her husband was fine apart from his sore bottom. As it turns out, this was a gross understatement. When Len got home Hilary discovered he had dressings on his heel, calf and bottom. He had obviously not been washed for some time and had wounds on his hands where he had been clenching his fists in pain.
She telephoned the District Nurse who arrived that afternoon to remove the dressings. Underneath were severe pressure sores, and it took the nurse three hours to dress them again. Len's doctor arrived the following day and said he was very upset with the nursing home, and that with proper care the pressure sores could have been avoided.
For the following two months Len was unable to sit upright. Hilary had to turn him twice a day to ensure he did not get further pressure sores. This took its toll upon her and she even cracked a rib. Because of the pressure sores, Len went on to contract septicaemia, pneumonia and a urinary tract infection. Incredibly he survived, but the pressure sores were so deep that they did not fully heal, leaving him vulnerable to further infection.
Hilary has since acted as a round-the-clock carer for Len. She has assistance twice a day from nurses, but otherwise she is solely responsible. Understandably both she and Len have suffered psychologically, as their lives have been irreparably damaged by the negligent care provided by the nursing home.
Had the appropriate care been given, Len would not have developed pressures sores and the life-threatening complications that followed. He would have made a recovery from his stroke and he and Hilary could have enjoyed a reasonable quality of life together.
We helped Len and Hilary pursue legal action against the nursing home in question and they were awarded over £15,000 compensation.
(Details which might identify our client have been changed.)
Would You Like Assistance from Specialist Negligence Claims Solicitors?
If you would like to benefit from a service of excellence with total commitment to client care from a small and friendly team, Glynns are ready and waiting to help you.
Early legal assistance is essential. Please call us free on 0800 234 3300 (or from a mobile 01275 334030) or complete our Online Enquiry Form.

---