Medical Negligence - Treatment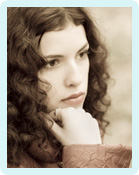 Perforated Appendix
After suffering severe stomach cramps, vomiting and fever, Sam attended A&E but was promptly sent home. Two days later he was finally found to have a perforated appendicitis a delay which nearly cost him his life.
Sam was a healthy and active young man, so when he began vomiting one night he thought he had simply eaten something that didn't agree with him. However, he became increasingly poorly throughout the night, with violent stomach cramps, bloating and continuous vomiting. He felt so unwell the following morning that he was unable to go to work.
The following day he was still displaying the same symptoms, so he attended A&E. Blood and urine samples were taken, after which doctors diagnosed a urine infection and discharged him home. However, by the evening he was in agony and was unable to keep any fluids down.
Now very worried, Sam returned to hospital. After analysing a blood sample, the treating doctor told him that his results had rapidly deteriorated since the morning. He was diagnosed with blood poisoning, admitted to a ward and put on to a drip.
The next morning Sam was given medication for blood poisoning, but still his symptoms did not alleviate. A blood specialist came to see him and said more x-rays were needed, this time of his abdomen. Nevertheless, these were never performed.
Instead, Sam was told by a nurse that he was being sent home. Not long after, Sam's drip run out, causing blood to feed back through the tube. His mother asked the nurse to change the drip, but he ignored her for an hour and a half, after which a nurse from a different ward performed the task.
By the evening - now two days after he was admitted - Sam was desperately ill. He got out of bed to vomit, but collapsed, feeling like something had burst in his right hand side. His mother asked the nurse to help but he waved her away. Instead, a passing doctor and registrar came to examine Sam.
The doctor moved Sam to his own ward and made an urgent call to a surgeon. Within minutes after being assessed by the surgeon Sam was being taken down into theatre with suspected appendicitis. However, the problem had been left untreated for so long that his appendix had actually burst, causing the infection to spread to his abdominal cavity. This had resulted in additional health complications, including peritonitis, septicaemia, acute renal failure and a pelvic abscess. This put Sam's life at risk.
Having experienced a total lack of medical care, Sam decided he wanted to make a claim for the delay in his appendicitis diagnosis. Indeed, it was something that doctors should have picked up on when he first presented to hospital, while scans should have been performed to confirm a diagnosis. The failure to do so very nearly cost Sam his life.
We helped Sam make a medical negligence claim and he was awarded over £25,000 compensation.
(Details which might identify our client have been changed.)
Would You Like Assistance from Specialist Negligence Claims Solicitors?
If you would like to benefit from a service of excellence with total commitment to client care from a small and friendly team, Glynns are ready and waiting to help you.
Early legal assistance is essential. Please call us free on 0800 234 3300 (or from a mobile 01275 334030) or complete our Online Enquiry Form.

---