Medical Negligence - Treatment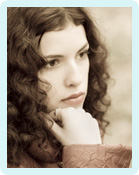 Patient Dies of Sickle Cell Crisis
After presenting to hospital with breathing difficulties and severe chest pain, Ibrahim was told there was nothing wrong with him and discharged home. After a frightening 24 hours, he finally died of a sickle cell crisis.
Returning home after an evening out, Ibrahim started to develop tight pains across his chest. He tried to sleep but the pain was so intense, he could only writhe around in agony.
Feeling worried, his brother called an ambulance. The paramedics provided some pain relief which did help Ibrahim's symptoms. They decided no further action was needed and left the flat. However, about 30 minutes later the intense pain in Ibrahim's chest returned. Having received little help from the paramedics, Ibrahim's brother decided to take him directly to hospital.
Together they took a taxi to A&E and were seen after about half an hour. Urine and blood samples were taken and Ibrahim was given a morphine injection. Oddly the morphine had no effect, such was the level of pain he was experiencing. By now it was 2am, so Ibrahim's brother went home, satisfied that his sibling was about to be taken to the Critical Decision Unit (CDU).
However, when Ibrahim's brother returned the following morning, he was distressed to find that little treatment had been given. Ibrahim was still in excruciating pain, which was only temporarily alleviated with liquid paracetamol, administered every four hours. No progress had been made by the afternoon, even though Ibrahim said the pain was even more serious than before.
Despite this, the consultant decided he should be discharged home. Ibrahim's brother pleaded with her, saying he should not be sent away when he was clearly unwell. But she said her decision was final: she could find nothing wrong with him and the bed was needed for another patient.
At home Ibrahim went straight to bed. He was frightened and unable to sleep because of the pain. Eventually he dozed off, but when his brother checked on him in the morning, he was breathing very heavily and could not talk or move. An ambulance was called and Ibrahim was rushed back to hospital and sent straight to the resuscitation unit.
Ibrahim was put on a life support machine unit and taken to intensive care. Doctors were working to save him but sadly Ibrahim suffered three cardiac arrests. He died, leaving behind a wife and family, all of whom were financially dependent upon him.
At an inquest, the cause of death was attributed to sudden adult death syndrome. However, later tests revealed that Ibrahim did in fact have sickle cell anaemia, unbeknown to him. He had actually died of a sickle acute chest syndrome, where the lungs suddenly lose their ability to breathe in oxygen.
The hospital should have been able to diagnose this problem, as Ibrahim's blood test would have shown he had defective haemoglobin, while his reduced oxygen saturations were also another major indication. Additionally, Ibrahim was of Nigerian descent, a trait which is known to increase the risk of sickle cell anaemia.
Even if the diagnosis was not immediately obvious to the doctors at the hospital, he should not have been discharged home in the condition he was in. The coroner said as much at the inquest, stating that Ibrahim should have been kept in for observation. Had this happened, it is likely that he would still be alive today.
We helped Ibrahim's family claim for the terrible impact the hospital's negligence has had on their lives. They were awarded over £100,000 compensation.
(Details which might identify our client have been changed.)
Would You Like Assistance from Specialist Negligence Claims Solicitors?
If you would like to benefit from a service of excellence with total commitment to client care from a small and friendly team, Glynns are ready and waiting to help you.
Early legal assistance is essential. Please call us free on 0800 234 3300 (or from a mobile 01275 334030) or complete our Online Enquiry Form.

---