Medical Negligence - Treatment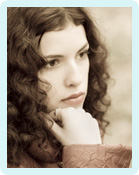 Hand Fracture Missed
After falling over and landing on her hand, Gabby attended A&E but was told she had a sprain. She remained in agony for another six months, after which it was discovered the bone was in fact broken and she now required major surgery.
During an evening out with friends, Gabby fell while skating and landed on her left hand. The pain was severe and sharp, so the resident services manager decided it would be best to attend hospital.
She took the bus to the nearest A&E department, but when she arrived it was a busy Saturday night and the queue was extremely long. She therefore decided to go home with some painkillers, saying she would return to hospital if her symptoms did not improve.
After four days the pain was getting worse, so Gabby returned to the same hospital once again. Again the A&E department was incredibly busy, but the pain was too severe to ignore, so Gabby chose to wait two hours for an x-ray.
When the nurse returned with the x-ray results, Gabby was told there was nothing wrong with her left hand and it was most likely to be a sprain. Gabby protested, saying she was a sportswoman and knew what a sprain felt like. The nurse confirmed that a fracture could not been seen on the x-ray image, but said she would pass it on to a specialist for a second opinion.
Gabby was told the pain would subside within eight weeks. However, after two months she was still in agony, and even had to pay a friend to help her with shopping, cleaning and childcare. Knowing that something was not right, Gabby made an appointment with her GP. He suspected ligament damage and referred her to a specialist.
The appointment with the specialist was not for another three months. During this time Gabby continued with her life as best as she could, but remained in excruciating pain. When the appointment did finally come round, another x-ray was taken and Gabby was told that her left hand had been broken.
The specialist explained that the injury was now very serious and Gabby would need to undergo a major operation, during which bone would be taken from her hip and put into her left hand. The specialist also said that if the breakage had been diagnosed when Gabby was x-rayed in A&E, her hand would have been put in a cast and would have healed a few weeks later.
Understandably Gabby was extremely upset by the news. She felt that the x-ray had not been properly checked when she attended A&E because it was busy, and nor was it passed on to a specialist for a second opinion. These failures caused her six months unnecessary pain and suffering, and meant that she required a major operation to repair the injury.
We helped Gabby make a claim against the negligent hospital and she was awarded over £15,000 compensation.
(Details which might identify our client have been changed.)
Would You Like Assistance from Specialist Negligence Claims Solicitors?
If you would like to benefit from a service of excellence with total commitment to client care from a small and friendly team, Glynns are ready and waiting to help you.
Early legal assistance is essential. Please call us free on 0800 234 3300 (or from a mobile 01275 334030) or complete our Online Enquiry Form.

---