Medical Negligence - Treatment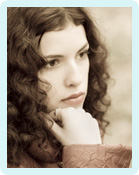 Patient Dies From Hospital Acquired Pressure Sores
While being treated in hospital for a broken collar bone, Elsie developed pressure sores across her body. When these became infected she developed sepsis, an illness which eventually took her life.
After falling and landing on her shoulder, Elsie was diagnosed with a broken collar bone and a broken arm. She was admitted to hospital to undergo treatment as the bone needed to be realigned.
Elsie was diabetic, overweight, had high blood pressure and was largely immobile due to her injury. These factors all increase the likelihood of pressure sores occurring, something which should have been noted by medical professionals at the time of her admission.
In light of these risk factors, those responsible for Elsie's care should have taken appropriate action to prevent pressure sores developing. For example, she should have been placed on a pressure relieving mattress, turned regularly and had her pressure areas inspected frequently. A tissue viability nurse should also have been asked to assist with her care.
Sadly none of these measures were put in place. To make matters worse, Elsie was left to sit on a plastic chair most days. Consequently areas of tissue across her body began to break down, with pressure sores eventually developing on her sacrum (the bottom of the spine), back and heels.
Due to the negligent nursing care, these pressure sores were not diagnosed and treated in the early stages. As a result, bacteria soon got into the open wound, causing an infection. Elsie became very unwell with a fever and it was only then that the pressure sores were identified, by which time she had been in hospital for nearly three weeks.
Doctors tried to control the infection for the next month, but it was a losing battle. The infection got into her bloodstream and she developed sepsis. This causes the immune system to overreact to an infection, leading to clots and inflammation across the body. Having a poor medical history, Elsie was too frail to overcome the illness.
Very sadly, Elsie died as a result, leaving behind a husband, daughter and two grandsons. Her family were of course devastated by her death, especially as she was only going into hospital for a broken bone – something which they never expected would take her life.
After contacting us for advice, we suggested that the hospital was directly to blame for her death as measures to prevent pressure sores had not been implemented, even though Elsie was obviously at risk. Had she not developed these pressure sores, she would not have fallen ill with sepsis and she would not have died.
We helped Elsie's widower make a claim against the negligent hospital. Her family was awarded over £80,000 compensation.
(Details which might identify our client have been changed.)
Would You Like Assistance from Specialist Negligence Claims Solicitors?
If you would like to benefit from a service of excellence with total commitment to client care from a small and friendly team, Glynns are ready and waiting to help you.
Early legal assistance is essential. Please call us free on 0800 234 3300 (or from a mobile 01275 334030) or complete our Online Enquiry Form.

---