Medical Negligence - Treatment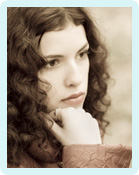 Bladder Stitched To Vagina During Hysterectomy
Marcia's bladder was accidentally stitched to her vagina during a hysterectomy. This led to a number of complications and required a surgical repair.
After suffering from painful endometriosis, uterine fibroids and a polyp, Marcia agreed to undergo a total hysterectomy.
When she came round from the anaesthetic, she discovered the nurses were concerned about the catheter that had been left in situ by the surgeon. There was a lot of blood in the urine being collected in the bag. This was clotting and causing the tube to block.
This problem continued over the following days. Marcia also developed a bad cough and brought a lot of fluid up (which she later discovered was due to a hole in her bladder). Most worryingly, the first time she managed to get out of bed a rush of urine poured down her legs.
Despite still having blood in her urine, Marcia was discharged from hospital five days later. She returned to see the surgeon two days later who did an internal examination. As soon as he inserted a speculum, urine rushed out of Marcia' vagina. It was then that the surgeon realised he had sewn the top of her vagina to her bladder by mistake.
Marcia was understandably upset by the news. The bladder is supposed to be clamped down out of the way during a hysterectomy and the surgeon admitted that he did not know how the error had happened. She required a second surgical procedure to detach the bladder and repair the hole.
She had to wait a further month for this operation, as it would be dangerous to perform it before she had recovered from the hysterectomy. During this time Marcia needed a catheter, something she found very painful. She also leaked urine from her vagina, had two urinary tract infections and became very depressed, all of which caused her to suffer two bouts of shingles.
Eventually the corrective procedure was performed successfully. Nevertheless, Marcia had a catheter in place for another month and had to take a total of five months off work.
Marcia says she is no longer her normal self since the operation. Although she is making a recovery, she will now always suffer from urinary dysfunction due to the scar tissue on her bladder. She has become very anxious and depressed which worries her family.
When she felt well enough, Marcia contacted us to discuss the care she received. We suggested there was no reason why a surgeon should stitch the bladder to the vagina during a hysterectomy. She was therefore the innocent victim of medical negligence. We helped her pursue a claim against the surgeon at fault and she was awarded over £30,000 compensation.
(Details which might identify our client have been changed.)
Would You Like Assistance from Specialist Negligence Claims Solicitors?
If you would like to benefit from a service of excellence with total commitment to client care from a small and friendly team, Glynns are ready and waiting to help you.
Early legal assistance is essential. Please call us free on 0800 234 3300 (or from a mobile 01275 334030) or complete our Online Enquiry Form.

---