Perforated Bowel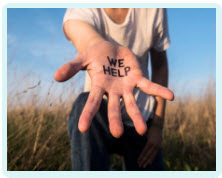 What Is A Perforated Bowel, The Average Perforated Bowel Surgery Recovery Time And When Can A Perforated Bowel Lead To A Successful Medical Negligence Claim?
Perforated Bowel Surgery Recovery Time
If you or a loved one has suffered a perforated bowel, it probably came as quite a shock and you may have a number of questions, such as what is a perforated bowel, why did it happen and what is the average perforated bowel surgery recovery time? If you or a member of your family has suffered a perforated bowel, we are here to help you, so please get in touch with us today to discover your legal rights and options.
A perforated bowel is not a minor issue. It requires urgent attention and to be dealt with in the right way. The recovery time from surgery can be significant and there may be long term complications. We advise you to contact us as soon as possible if you believe your perforated bowel may have been caused by medical negligence.
Please call us now on 0800 234 3300 (or from a mobile 01275 334030) or complete an Online Enquiry and we will be pleased advise you of your legal rights and options, free of charge and without obligation.
"Before we contacted you we had no real idea that we had grounds for a medical negligence claim but after speaking to you it became clear that Wendy was indeed treated poorly. Chris Bird took the time to explain what was happening and kept us to speed. Our deepest gratitude to you all and Chris in particular."
Mr And Mrs H
£120,000 compensation for perforated bowel surgery »
What Is A Perforated Bowel?
A perforated bowel is a hole or a gap in the wall of the small intestine, large intestine, or stomach.
There are a number of factors that can cause a perforated bowel, including (but not exhaustively):-
Intestinal blockage;
Diverticulitis;
Crohn's disease;
Crushing injuries - sustained when your bowel is compressed, such as during a car accident;
Puncture wounds - suffered when your bowel is penetrated, for example during surgery or a colonoscopy.
A perforated bowel should be treated as a medical emergency, as food and faeces can pass through the hole and into the abdomen, leading to infection of the blood, internal bleeding, and potentially even death.
Symptoms, Diagnosis and Treatment
Someone suffering from a perforated bowel will usually experience the following symptoms:-
Pain in the abdomen;
Swelling of the abdomen (known as distension);
Fever;
Nausea;
Change in bowel movements – such as constipation, diahorrea, or blood in the stool.
A patient presenting these symptoms should be immediately examined for a perforated bowel, usually by means of an X-Ray or a CT scan, which will show whether or not air has escaped into the peritoneal cavity.
If a positive diagnosis is made, then the patient should undergo immediate medical treatment. In the majority of cases, this will involve emergency surgery to repair the perforation.
Perforated Bowel Recovery Time?
Recovering from a perforated bowel of course depends upon the how much damage was suffered. Even so, after undergoing a repair it is normal for a patient to spend time being monitored in an intensive care unit.
Recovery will be slow to begin with, particularly for the first three days, as the effects of toxins in the abdomen continue to be felt. To help expel infection, as well as prevent recurring peritonitis (in which cavities surrounding the abdomen and intestines become infected) a patient should be administered with a strong dose of antibiotics.
Some patients may also require a colostomy bag, whereby a stoma is attached to the large intestine and waste is excreted into a bag outside the body. This is usually a temporary measure, and will be particularly relevant to patients who have had a part of their large intestine removed.
After being discharged from hospital, someone recovering from a perforated bowel can perform light weight exercises but should refrain from strenuous activity. Consistent follow-ups with a medical professional are also of vital importance, both to ensure the wound is healing well and to assess whether there are any underlying conditions that may have caused the perforation.
Perforated bowel and medical negligence
There are times when a perforated bowel will lead to a successful medical negligence claim. This might apply if the perforation occurred due to medical error, or if medical practitioners failed to diagnose and treat the perforation.
For example, a bowel perforation may occur because a surgeon fails to display the necessary skill when carrying out an operation. Patients undergoing abdominal surgery are particularly at risk. A bowel perforation can also happen during certain medical procedures, such as a colonoscopy.
Sometimes a perforated bowel will be a known risk of the operation or procedure. If so, the patient should be told about the potential complication before signing a consent form. If the patient is not told and goes on to sustain a perforated bowel, there will have been a negligent consent process. Or if a perforated bowel is not considered to be a reasonable risk of that procedure, it follows that substandard medical care is to blame.
It can also be considered negligent if medical practitioners fail to diagnose and repair a perforated bowel within a reasonable amount of time. It might be that the bowel is injured during surgery due to non-negligent reasons, but the problem is not identified and repaired. The patient will subsequently fall seriously unwell and will need a second procedure to repair the damage.
Alternatively it may be that a perforated bowel happened outside a medical setting, perhaps due to a traffic accident or a chronic illness (such as inflammatory bowel disease or an ulcer). The individual will soon seek medical attention for their symptoms. Medical practitioners should quickly recognise their symptoms as being indicative of a perforated bowel and carry out emergency investigations followed by emergency treatment. If there is a delay in diagnosis, the patient will become critically ill. A failure to diagnose and treat a perforated bowel within a reasonable amount of time could amount to medical negligence.
"May I take this opportunity to thank you for all your hard work on my case, it has been very much appreciated and I would not hesitate to recommend Glynns to others. "
Mrs O, South Wales.
Summary
If you are experiencing any of the symptoms of a perforated bowel, you should seek urgent medical assistance, as an early diagnosis can be essential if a full recovery is to be made.
Please do not delay, call us for advice now on 0800 234 3300 (or from a mobile 01275 334030) or complete an Online Enquiry and we will advise you free of charge and without obligation of your legal rights.

---