Medical Negligence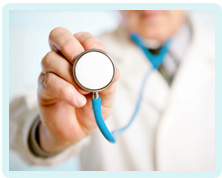 What Happens If A Fracture Is Not Treated?
If a fracture is left untreated but the bone is not aligned properly, the bone will knit back together in an abnormal position. If this is something that has happened to you – either because doctors failed to diagnose the fracture or decided not to treat it – you could be entitled to compensation.
Missed fractures
Fractured bones are a common injury and doctors should be well-versed in dealing with them. The normal procedure is for the individual in question to present to A&E with a history of trauma and the typical symptoms of a broken bone. Medical professionals should then suspect a fracture and carry out an x-ray to confirm the injury.
It sounds simple enough, but surprisingly there are times when doctors fail to diagnose a fracture. This is often because they diagnose a more minor injury (such as a sprain) immediately, without bothering to carry out an x-ray. Alternatively it might be that an x-ray is performed, but the image is not accurately assessed and the fracture is missed.
Untreated fractures
On other occasions, a fracture is diagnosed but doctors actively choose not to provide any treatment. This is usually the case for collar bones and shoulder fractures.
However, it is important that medical professionals ensure the bone is sitting in the correct position. As long as the fracture is properly re-aligned, the bone will knit back together of its own accord and normal function will return. But if the bone is left displaced, it will mend together in an odd position. This is known as a malunion.
Complications of an untreated fracture
If a fracture is left untreated and a malunion occurs, it will entail a number of complications for the individual concerned. This is because their bone will not be properly aligned. Consequently there will be continuing pain and reduced function.
The only way to rectify these problems is to effectively start again by re-breaking the bone and repairing it. An operation will often be required to do this. This will of course be extremely disruptive to someone's life, and will usually result in time off work, loss of earnings, reduced quality of life and other negative implications.
Claim for an untreated fracture
If you have suffered because of an untreated fracture get in touch with us today. Whether your fracture was missed, or wrongly left untreated, you could be the innocent victim of medical negligence. This means you will be entitled to claim compensation for the pain and suffering you have wrongfully endured.
Bookmark This Article?
Can We Help You With A Medical Negligence Enquiry?
Early legal assistance can be vital so please contact us if you would like to discuss your situation. Please call us free on 0800 234 3300 (or from a mobile 01275 334030) or complete our Online Enquiry Form.

---