Medical Negligence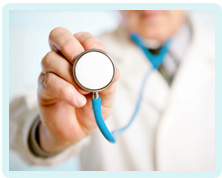 What Happens If A Broken Bone Goes Untreated?
If a broken bone goes untreated, it will regrow in the wrong position, causing a number of problems for the person concerned. It may even be necessary to re-break the bone and start again.
If this is something that has happened to you, you need to know what options are available to you, as you could be the victim of medical negligence.
Why would a broken bone be left untreated?
A broken bone can be left untreated on purpose. This decision will be taken by medical professionals if a plaster cast cannot be applied to the broken area – for example, a shoulder fracture or a fractured pelvis. In such cases the patient must simply wait for the bone to knit back together.
However, there are also times when a broken bone is left untreated because of medical error. This commonly occurs when a patient is seen in A&E or by their GP with a suspected fracture, and yet medical professionals dismiss the problem and diagnose a more minor injury – such as a sprain. Therefore an x-ray which would have detected the broken bone is not performed and the patient is discharged without the necessary treatment.
It is also possible that an x-ray is carried out but the radiographer does not assess the image accurately and so fails to diagnose the broken bone.
Claiming for a broken bone left untreated
If a bone is left untreated due to medical error, there could be grounds for a compensation claim. This is because in failing to diagnose a fracture, medical professionals will have provided a substandard level of medical care and you will be considered the innocent victim of medical negligence.
If this medical negligence causes you to endure unnecessary pain and suffering, you will be entitled to compensation. For example, if your bone has regrown in the wrong position you will be left with poor function and discomfort. Some will even need to have the bone re-broken and set in plaster to rectify the problem. This will of course be extremely disruptive to your life.
Expert legal advice
To find out if you can claim compensation for a broken bone left untreated, you need to talk to a solicitor as soon as possible. A legal expert who specialises in medical negligence will be able to suggest whether or not you are entitled to pursue a claim, and if so, how much compensation you could stand to receive.
Bookmark This Article?
Can We Help You With A Medical Negligence Enquiry?
Early legal assistance can be vital so please contact us if you would like to discuss your situation. Please call us free on 0800 234 3300 (or from a mobile 01275 334030) or complete our Online Enquiry Form.

---