Medical Negligence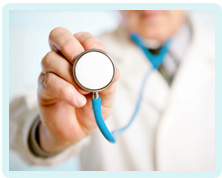 VBAC
A vaginal birth after a previous caesarean section is often called a 'VBAC', short for 'vaginal birth after caesarean'.
Can I have a vaginal birth after a C-section?
It is possible for a woman to have a vaginal delivery following a first pregnancy in which delivery occurred by caesarean section. The success rate for a VBAC is high – more than 70% of women who aim to deliver vaginally following a previous caesarean section are successful in doing so.
If you wish to have a vaginal birth having previously had a C-section, you need to discuss your options with your obstetrician. The eventual decision will come down to whether or not you are at risk of suffering complications during a VBAC. This decision may change during the course of your pregnancy – for example, if you develop gestational diabetes and your baby becomes very large.
However, if there is a non-recurrent indication for a C-section, it will be entirely appropriate to proceed with a vaginal birth after caesarean.
Risks associated with vaginal delivery after birth
The main serious risk of VBAC is the risk of uterine scar rupture. This is a rare complication but one associated with a high incidence of maternal and fetal morbidity. The risk of scar rupture is increased in association with induction of labour, particularly with the use of prostaglandins.
There are certain circumstances in which a vaginal delivery should be abandoned and another C-section performed. For example, an abnormal CTG in a VBAC labour is worrying and should precipitate an emergency delivery within 30 minutes of its recognition, with most likely the need for repeat caesarean section rather than instrumental vaginal delivery.
Risks associated with C-sections
There will always be risks associated with a C-section, regardless of whether a woman has previously had a caesarean or not. According to the NHS consent form for caesarean section, the serious risks associated with the procedure are:
Emergency hysterectomy (7-8 women in every 1,000)
Need for further surgery at a later date (5 women in every 1,000)
Admission to intensive care unit (9 women in every 1,000)
Increased risk of a tear in the womb in future pregnancies (2-7 women in every 1,000)
Developing a blood clot (4-16 women in every 10,000)
Stillbirth in future pregnancies (1-4 women in every 1,000)
Placenta praevia, where the placenta covers the entrance to the womb (4-8 women in every 1,000)
Injury to the urinary system (1 woman in every 1,000)
Death (1 woman in every 12,000)
Medical negligence during birth
If you think your pregnancy or your labour was negligently handled by medical professionals, causing you to suffer unnecessary harm, please get in touch with us today.
Can We Help You With A Medical Negligence Enquiry?
Early legal assistance can be vital so please contact us if you would like to discuss your situation. Please call us free on 0800 234 3300 (or from a mobile 01275 334030) or complete our Online Enquiry Form.

Bookmark This Article?
---