Vascular Surgery Negligence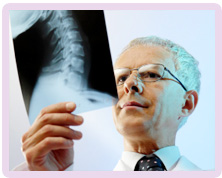 Varicose Vein Surgery Accounts For Nearly Half Of £17 Million Compensation Payments For Vascular Surgery!
Vascular surgery relates to treatment carried out to correct diseases of the veins and arteries. This can include medical therapy, minimally invasive catheter surgery and also surgical reconstruction.
A report by the European Society For Vascular Surgery confirms that approximately £17 million was paid out following mistakes by NHS Hosptials involving vascular surgery between 1997 and 2005. Clearly this is a considerable sum of money. How could the NHS have prevented such mistakes and avoid the costly claims process that followed?
The report indicated that there were two main areas that could be improved which would cut down the 395 claims made during this period; namely obtaining patient consent and improving the skills of the surgeons. However, failure to provide the treatment, or delay in providing the treatment were also significant contributers to the number of claims made.
The main type of treatment leading to compensation claims involved varicose vein surgery which accounted for nearly half of the compensation payments made.
When Can Varicose Vein Surgery Lead To A Negligence Claim?
If you have undergone treatment for varicose vein surgery, when can the complications lead to a medical neglience claim? The main causes of surgery causing long term complications often involves the surgical procedure causing permanent and relatively significant nerve damage or vessel damage. This can lead to complications and problems with mobility.
To investigate a claim for medical negligence following varicose vein surgery the damage, pain and suffering experienced must be reasonably significant. Minor pain or discomfort after the surgery is unlikely to lead to a successful claim, but if you are still experience significant pain or mobility issues some months after surgery it is worth investigating the circumstances leading to your pain and suffering.
Free Appraisal?
For a free, no obligation appraisal from one of our friendly, helpful legal team please either call us free on 0800 234 3300 (or from a mobile 01275 334030) or complete our online enquiry form.
Make a Free Enquiry About 'Medical Negligence'
Bookmark This Article?
Can We Help You With A Medical Negligence Claim?
Early legal assistance can be vital so please contact us if you would like to discuss your surgery. Please call us free on 0800 234 3300 (or from a mobile 01275 334030) or complete our Online Enquiry Form.

---