Vaginal Tearing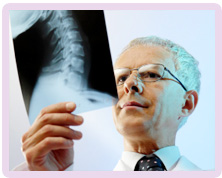 Vaginal Tearing
Vaginal tearing during childbirth is often an unavoidable, and relatively common, occurrence. Vaginal tears do, however, have differing degrees of severity. First degree tears involving the vaginal mucosa, and second degree tears including the wall of the vagina and perineal muscles are quite frequent and are easily dealt with by a simple suturing procedure, usually performed under local anaesthetic in the delivery suite. More serious injuries of third degree tears involve the anal sphincter complex, and fourth degree tears, where not only the external sphincter, but also the internal sphincter and the anal mucosa are divided.
The management of such injuries has improved significantly over the last 20 years, and there are now very detailed guidelines from the Royal College of Obstetricians and Gynaecologists. According to national and local guidelines, once a third or fourth degree tear has been identified then a repair should be performed in an operating theatre with adequate lighting, good instrumentation and appropriate anaesthesia – either spinal/epidural or a general anaesthetic.
The results of third and fourth degree tears when repaired according to national guidelines have a high success rate, with 70-80% of women reporting satisfactory continence after the necessary procedure. However, the patient can be left with residual symptoms, in particular women who have suffered injury to the internal sphincter. Potential complications include infection during the postnatal period, and a breakdown in the muscle repair, both of which can lead to faecal incontinence and faecal seepage.
The situation can be further complicated by nerve damage that occurs as a result of a traumatic delivery. The nerve supply to the pelvic floor, in particular the pudendal nerves, are very vulnerable during vaginal delivery. The majority of women who undergo vaginal delivery experience a degree of injury to the pudendal nerves, which are fixed to the pelvis and cannot move during the descent of the pelvic floor. This results in a stretching of the nerves, potentially damaging the motor supply to the muscles of the pelvic floor, which can lead to weakness. The motor supply does have powers of recovery and this normally occurs by some six months after the delivery.
If not treated properly, the effects of vaginal tears will inevitably have an adverse effect on the patient's day to day life, often resulting in an inability to undertake employment, and frequently causing extreme anxiety and distress. Furthermore, the problem is likely to deteriorate due to the effects of the menopause and ageing towards late middle age, which exacerbate the symptoms and so reduce the possibility of a full recovery.
Can We Help You With A Medical Negligence Enquiry?
Early legal assistance can be vital so please contact us if you would like to discuss your situation. Please call us free on 0800 234 3300 (or from a mobile 01275 334030) or complete our Online Enquiry Form.

---