Cancer Medical Negligence
Tongue Cancer Delayed Diagnosis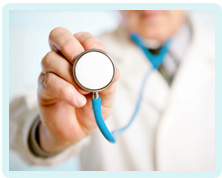 A delayed in diagnosis or a failure to diagnose tongue cancer can have very serious consequences, including extreme weight loss, severe pain and discomfort, and in the most serious cases a shortened life expectancy. If this has happened to you or someone close to you, it is important to seek legal advice to discuss your options.
Diagnosis of Tongue Cancer
Tongue cancer can develop in two different areas of the mouth: either in the front two thirds of the tongue, known as the oral part of the tongue, or at the base of the tongue. Each case is different, but symptoms often include the following:-
Throat ache;
Ear ache;
Sore or lesion on the tongue;
Swelling of the tongue;
Difficulty swallowing (dysphagia);
Sensation of food sticking;
Difficulty moving the tongue.
Due to the non specific nature of the initial symptoms, tongue cancer is often misdiagnosed. In particular, tongue cancer may be mistaken for oral herpes, glossitis, ill-fitting dentures, canker sore, tongue burn, dental abscess, cold sore, and neurological problems.
In order to make a concrete diagnosis of tongue cancer, a healthcare professional should review the family and personal medical history, notably if the patient is/was a smoker or has an excessive alcohol intake. This should be followed by a physical examination of the tongue and mouth, specifically checking for signs of swelling in the lymph nodes of the neck. More advanced tests will be necessary to confirm diagnosis, including a biopsy, panendoscopy, and possibly MRI and CT scans. Once diagnosed, tongue cancer can be treated with surgery, chemotherapy, and radiation therapy.
Left untreated, the disease will advance to the deeper tissues of the mouth and neck, eventually spreading to the lymph nodes. At this advanced stage of tongue cancer, a patient will suffer further complications, including the inability to talk, chew or swallow. This can deteriorate to such an extent a patient may have to receive manual assistance when swallowing food. In addition to pain and discomfort, it is also highly likely that if tongue cancer is diagnosed in the later stages, a full recovery will not be made.
The need for a quick and accurate diagnosis is therefore vital, as tongue cancer is more likely to be successfully cured if caught and treated in the early stages. The effects of a misdiagnosis of cancer (or a delay in diagnosis) can be extremely serious, leading to unnecessary pain and suffering, and decreasing the likelihood of a positive response to treatment, meaning chances of survival are greatly reduced. If you or a loved one has suffered as a result of a delayed/misdiagnosis, it is important that early legal help is sought to ensure that the best form of treatment is now being applied and to protect your prospects of claiming compensation from the negligent doctor or surgeon.
Can We Help You With A Medical Negligence Enquiry?
We understand that you may have unanswered questions. We are happy to help you. Please call us free on 0800 234 3300 (or from a mobile 01275 334030) or complete our Online Enquiry Form.
Bookmark This Article?
Can We Help You With A Cosmetic Surgery Negligence Enquiry?
Early legal assistance can be vital so please contact us if you would like to discuss your situation. Please call us free on 0800 234 3300 (or from a mobile 01275 334030) or complete our Online Enquiry Form.

---