Medical Negligence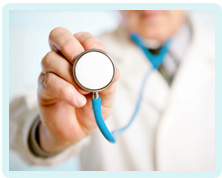 Things Included in Special Damages
When someone is awarded compensation after making a medical negligence claim, part of their settlement will include special damages.
What are special damages?
Special damages reflect the actual financial loss you have incurred because of the negligence. This can cover a large range of losses, including the cost of:
Medical care and medication
Travelling to receive medical care
Your loved ones travelling to visit you in hospital/take you to medical appointments
Taking time off work
There are also other things that can be included in your special damages. These are not so obvious and you may not be aware that they can be incorporated into your claim. For example, you can claim for the cost of your past, present and future needs, such as the cost of:
Adaptations needed to accommodation and surroundings – e.g. moving to a bungalow, fitting a stair lift, replacing the bathroom with a wet room
Changes needed to vehicle/other transport needs – e.g. swapping a manual car for an automatic care, adapting a car
Aid and equipment required – e.g. wheelchair, special mattress, walking aids
Your loss of earnings due to change in occupational status – e.g. loss of job, reduced hours, loss of pension
Your loss of ability to holiday and perform leisure activities – e.g. hobbies, travel, usual holiday activities
You loss of ability to perform domestic activities – e.g. gardening, washing, cleaning, shopping, cooking, DIY, childcare
Your loss of ability to perform everyday living activities – e.g. standing, sitting, walking, sleeping
Care provided by loved ones – e.g. a spouse, parent or other family member
Your solicitor may ask an occupational therapist to write a report on you and your injuries. This will detail the costs you will incur during your rehabilitation process, which may be long-term. This report will help your solicitor accurately assess the value of your claim, ensuring you receive the correct sum of money at the end of the case.
General damages
Along with special damages, your compensation settlement will also include a sum for general damages. General damages are intended to reflect the physical and psychological injuries you have experienced as a result of the negligence. Your solicitor may also obtain reports on these areas, but they will be written by a medical expert rather than an occupational therapist.
Claim compensation today
If you have lost money because of poor medical care, please contact us to discuss your options. If we believe there is a case of medical negligence, we can help you pursue a claim for compensation.
Free, no obligation enquiry
We offer everyone a free, no obligation enquiry. This means you can talk to a solicitor completely free of charge. After this consultation you will be given expert legal advice, during which you will be told whether you have grounds to make a claim.
Please call us free on 0800 234 3300 (or from a mobile 01275 334030) or complete our Online Enquiry Form.

---