Medical Negligence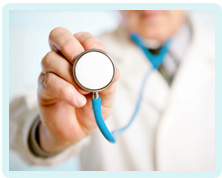 Swab Left In After Surgery
If a swab or other surgical instrument is left inside your body after surgery, you could be able to pursue a medical negligence claim for the pain and suffering this has caused. To find out more, speak to a solicitor today.
I had a swab left in after surgery
Swabs are used during surgery to soak up blood and other bodily fluids. Every swab used should be counted out and counted back in at the end of the procedure. This should ensure the number of swabs present at the beginning of the operation is the same as the number present at the end.
If the numbers do not match and there appears to be a swab missing, they should be re-counted. If there is still a swab missing, the team must check the surgical site to see if a swab has been retained inside the body. This should be done before the operation concludes and the patient is sutured together.
These precautionary measures should guarantee that a swab not left inside a patient. Unfortunately, however, surgical teams do not always fulfil the safety checklist and fail to count the swabs before and after the operation. Consequently a patient is sutured and sent back to the recovery ward with a swab still inside them.
This will cause a number of complications. It will be extremely painful and will usually cause an infection. Depending upon where the swab has been left, it may also reduce the function of the internal organs, break down the stitches or result in nerve damage.
Claiming for retained swabs
When a swab is left inside a patient after surgery, it is known as a retained swab. This is a never event, meaning it should not happen within a healthcare environment. It also means that is it something that can be readily avoided with the appropriate safety measures.
Therefore when a swab is left inside a patient, it is usually because these safety measures have not been implemented by healthcare staff. This will amount to a substandard level of care, and if this causes a patient unnecessary injury, there will be a case of medical negligence. The patient in question will be entitled to claim compensation for:
The physical and emotional pain and suffering caused;
The inconvenience of having a second procedure to remove the swab;
The financial loss incurred.
Speak to a solicitor about compensation
If you had a swab left inside your body after surgery, get in touch with a medical negligence solicitor to discuss a compensation claim.
Bookmark This Article?
Can We Help You With A Medical Negligence Enquiry?
Early legal assistance can be vital so please contact us if you would like to discuss your situation. Please call us free on 0800 234 3300 (or from a mobile 01275 334030) or complete our Online Enquiry Form.

---