Medical Negligence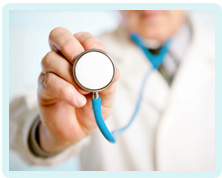 Suing The NHS
If you have experienced a substandard level of care from an NHS organisation, you may be able to pursue a medical negligence claim. This would allow you to obtain compensation for the pain and suffering you have wrongfully endured, and to recover the money you have lost.
Can I sue the NHS?
To be eligible to sue the NHS, you must be considered a victim of medical negligence in the eyes of the law. This will apply if:-
There has been a breach of duty – all medical professionals have a duty of care towards their patients. This means they must provide a standard of care deemed acceptable by a reasonable body of medical men. If they fail to meet this legal obligation in providing a substandard level of care, there will be a breach of duty.
This breach of duty has caused an injury – if there has been a breach of duty and this has caused you or your loved one to suffer harm, there will be grounds for a medical negligence claim. This is because there is a direct link between the negligent actions of medical professionals and the injuries sustained.
How to make a claim against the NHS
If you suspect that you or your loved one has been the victim of medical negligence, your first port of call should be a solicitor that specialises in this area of the law.
During an initial telephone consultation, a medical negligence lawyer will ask you questions about the care provided and the injuries suffered. You will then be advised what options are available to you, including whether or not you are in a position to sue the NHS.
If you are eligible to make a claim and you would like to proceed with legal action, your solicitor will handle the case on your behalf. This will involve obtaining your medical records, asking an independent medical expert to assess you, and negotiating a sum of compensation with the other side.
The amount of compensation you receive will depend upon the nature of your injuries and how much money you have lost. Your solicitor will ensure that you receive the maximum sum of redress that duly reflects the pain and suffering you have experienced. Your actual financial loss will also be recovered, including your loss of earnings.
Speak to a solicitor today
If you would like to know if you can sue the NHS, get in touch with us today to speak to a legal expert.
Bookmark This Article?
Can We Help You With A Medical Negligence Enquiry?
Early legal assistance can be vital so please contact us if you would like to discuss your situation. Please call us free on 0800 234 3300 (or from a mobile 01275 334030) or complete our Online Enquiry Form.

---