Medical Negligence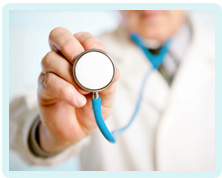 Suing Hospital for Compensation Bath
If you would like to sue a Bath hospital for compensation, please contact us at Glynns Solicitors today. We are a law firm located in the outskirts of Bath which specialises in medical negligence compensation claims.
Claiming compensation against hospital Bath
Substandard hospital care is unfortunately a common source of litigation. Such claims can relate to any area of hospital care, although cases regularly arise due to substandard care provided by Accident and Emergency, gynaecology and obstetrics, surgery and orthopaedics.
Whatever the circumstances of the care you received, if you think you have been harmed by medical negligence, it is important to seek professional legal advice. This will ensure that you are fully aware of your legal rights, including whether or not you are eligible to pursue a claim for compensation.
You will be able to make a claim if there has been a breach of duty (meaning the care fell below an acceptable standard) and this caused you harm. To illustrate what is meant by medical negligence, it is useful to think of a missed fracture.
A fracture is a prevalent injury and should be diagnosed upon a patient's arrival at A&E. A suitable course of treatment should then be undertaken. A failure to diagnose a fracture will not be acceptable practice, as there is no reason why a reasonably competent medical practitioner should not identify the injury. This means there will be a breach of duty.
A missed fracture may go on to cause the patient significant problems. Firstly he/she will experience prolonged pain and suffering, an extended recovery time, and may also have long-term functional issues because the bone did not mend properly. Surgery may be needed, leading to time off work and a loss of earnings. This means the breach of duty will have caused physical and financial injuries. Therefore there will be a case of medical negligence.
Medical negligence solicitors Bath
To find out if you can sue a hospital Bath, simply get in touch with us at Glynns Solicitors. All initial enquiries are free of charge and give you the chance to talk directly to a legal expert. After this discussion you will be advised of your options, including whether you can claim for compensation.
If you would like to sue a Bath hospital, it is vital that you do not delay in talking to a solicitor because claims must be made within three years.
Can We Help You With A Medical Negligence Enquiry?
Early legal assistance can be vital so please contact us if you would like to discuss your situation. Please call us free on 0800 234 3300 (or from a mobile 01275 334030) or complete our Online Enquiry Form.

Bookmark This Article?
---