Suing An Orthopaedic Surgeon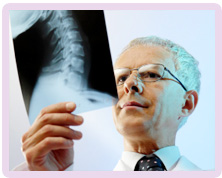 Reasons Why You Might Sue A Surgeon
It is clear that no-one enters hospital for scheduled treatment or visits Accident and Emergency and expects to leave with more problems than they entered with. However, when this does happen, what grounds can amount to medical negligence allowing you to claim compensation for your pain and suffering experienced? In this article we will look at some of the most common grounds that lead to claims as a result of the failure by an orthopaedic surgeon to diagnose or treat an injury at all or correctly.
Common Types Of Negligence Claims Made Against Surgeons
There are a large number of different types of claims that can be made against surgeons, but common ones include:
Failure to correctly identify the type or nature of a fracture leading to incorrect treatment
Failure to correctly treat a fracture
Failure to refer for an X-ray
Potential Consequences
Depending on the nature of the fracture and the treatment applied the problems can range from minor problems correctable by further treatment (including surgery) to more serious or even life threatening consequences. For instance, if a neck fracture is not correctly identified and the patient is discharged to carry on with their normal daily business, they could suffer serious longterm complications. A failure to diagnose a spinal cord fracture can lead to permanent paralysis.
What Action Should You Take?
If you believe that you have sustained a fracture but a surgeon is refusing to refer you for an X-ray, or has reviewed one but failed to notice the X-ray you should seek an urgent second opinion from another surgeon. This can be from another surgeon in the same hospital or in another hospital. You could also contact your local General Practitioner and explain your concerns.
We have seen and heard far too many stories where it is only at the patient's persistence (mainly due to ongoing severe pain) that they are correctly diagnosed sometime after the initial event. Thankfully on many occasions the correct treatment can still be applied to remedy the situation.
Can You Sue A Surgeon?
If you have suffered a fracture and this has not been diagnosed, or has been incorrectly diagnosed, you should seek an opinion from a specialist medical negligence solicitor to see whether you can make a claim for compensation. They will review the circumstances leading up to the incident in question and decide whether the surgeon might have a case to answer for medical negligence. If they believe that your case is worth investigating they will obtain copies of your medical notes and X-rays and review them to find out why the surgeon made the choices and decisions that he did. They may then ask another orthopaedic surgeon to provide an expert opinion on the treatment provided by your surgeon to see if it was sub-standard or not.
Costs Of Suing A Surgeon
The legal costs and expenses when suing a surgeon can be significant. However, there are now more funding options in place and usually a solicitor will review your case initially for no charge. You will need to check with the solicitor in question when you first make contact. If they advise you that you seem to have a strong claim, they will then explain whether you qualify for legal aid or if a No Win, No Fee funding arrangement will be available for you. You can then decide whether you would like to proceed with the claim and how you would like it to be funded.
Summary
Fortunately it is more rare than common that surgeons make serious mistakes. However, when they do and if you suffer as a result of that mistake, you may be able to make a claim for medical negligence.

Bookmark This Article?
Can We Help You With A Medical Negligence Claim?
Early legal assistance can be vital so please contact us if you would like to discuss your surgery. Please call us free on 0800 234 3300 (or from a mobile 01275 334030) or complete our Online Enquiry Form.

---