Medical Negligence Case Studies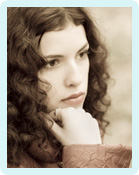 Failed Sterilisation
When Emma and her husband felt that they were happy with the size of their family, they decided that Emma should undergo a sterilisation procedure. This was supported by Emma's GP who believed her high blood pressure would make another pregnancy dangerous.
Consequently, Emma was admitted to hospital for the sterilisation. She was told it was a simple procedure to be performed by laparoscopy, meaning recovery time would be shorter. However, Emma was not informed of any potential risks, nor was she told that contraceptive methods were still necessary until her next menstrual cycle. Instead, she was advised the procedure would work straight away, and she could return to having sexual intercourse whenever she felt well enough.
After the operation, Emma was told that it had gone well, and she returned to work. Three months later, however, she began to experience symptoms similar to those she had experienced during pregnancy. She took a test, which revealed that she was in fact pregnant. Emma and her husband were devastated by the news, as they believed they were unable to conceive another child.
Emma and her husband discussed the situation at length, and came to the difficult decision they did not want another child. A termination was agreed upon, as they felt they had no other choice. Subsequently, Emma underwent a termination and another sterilisation as the first was found to have failed.
This had a damaging effect on Emma's psychological well-being, as she felt an overwhelming sense of guilt regarding the termination. As a result she began to feel increasingly depressed and became unable to leave the house.
Understandably, Emma was upset about the level of care she had received and contacted Glynns to see what action she could take. We investigated her case and discovered she had been the victim of negligent treatment. Medical staff carrying out the sterilisation failed to apply the Filshie clip correctly to the fallopian tube. Furthermore, they failed to undertake immediate post-operative checks to ensure the procedure was successful (such as taking photographs or performing an HSG scan).
As a result of this negligence Emma suffered psychological injuries from terminating an unplanned pregnancy, and had to undergo a second sterilisation procedure. Glynns helped settle her medical negligence claim, and she was awarded more than £5,000 in compensation.
(Details which might identify our client have been changed.)
---