Stafford Hospital Negligence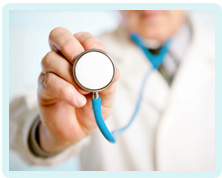 Death Of Twin Boys At Stafford Hospital
It has recently been revealed that newborn twin boys died 11 days ago at Stafford Hospital, just days before a public inquiry opened to investigate its appalling conditions and substandard service of care.
The circumstances surrounding the deaths remain unclear, but early reports suggest the twins – named as Alfie and Harry McQuillin – died because they were born prematurely. There had, however, been claims of a blunder involving the 'wrong rate of infusion', suggesting an error in the administration of medication. The incident happened on 30 October at Stafford Hospital, which transferred the boys to a specialist neo-natal unit at University Hospital of North Staffordshire in an attempt to save their lives. They died two days later.
An external investigation into the boys' death has been commissioned, which will be led by an independent paediatric doctor, and a full inquest due to be held at a later date. At present the hospital has offered little information, stating only that one member of staff has been suspended.
The incident will raise fresh concerns about the hospital's safety record, where appalling conditions between 2005 and 2009 are said to have led to between 400-1,200 unnecessary deaths
Peter Walsh, chief executive of Action against Medical Accidents commented on the tragedy, saying: "This kind of error is so perfectly avoidable if the NHS prioritises patient safety and implements known safeguards. It could not come at a worse time for the hospital and its staff who have been trying so hard to recover and improve since the infamous scandal it has been embroiled in."
News of the boys' deaths comes just days after the opening of the Francis Report, the fourth into the Mid-Stafford Foundation Trust's difficulties. As this latest inquiry explores every "nook and cranny of the health service", the recent tragedy at Stafford Hospital will once again ask questions of the organisations responsible for patient safety and standards of care.
Leading counsel Tom Kark QC said the inquiry would ask questions such as: "Why did the healthcare system as a whole tolerate what were clearly unacceptable standards of care?" And "why did those who should have been in the right position to take steps not do so?"
Previous reports have suggested the answers to these questions lie with hospital management, who are said to be have been too preoccupied with cost-cutting and achieving financial targets. The implication that hospitals must jeopardise patient care in order to reach government targets has raised concerns, casting doubt over the way the NHS works as a whole.
However, Peter Walsh argues that targets "have played an important role in improving standards of care and patient experience." He claims, for example, that it was not the target to admit patients through Accident & Emergency within four hours that caused failures in emergency treatment at Stafford Hospital, but "the way in which clinicians and management failed to use discretion so that patient safety came first."
Whether government targets are a bureaucratic hindrance or an effective method of enforcing high standards, it is likely the coalition government will be implementing more of them. Andrew Lansley, Secretary of State for Health, announced trusts will be penalised if patients who have been treated and discharged are readmitted as an emergency within 30 days. There is also the possibility of financial penalties for the occurrence of a 'never-event' – an incident such as wrong site surgery, which should never happen if basic good practice is followed.
Furthermore, a statutory 'Duty of Candour' has been included into the coalition's programme for government, which will "require hospitals to be open with patients and families when things go wrong." It is hoped this honesty will make hospitals a safer place, and will go some way to ensuring that tragedies – such as those seen at Stafford Hospital – will not happen again.
Can We Help You With A Cosmetic Surgery Negligence Enquiry?
We understand that you may have unanswered questions. We are happy to help you. Please call us free on 0800 234 3300 (or from a mobile 01275 334030) or complete our Online Enquiry Form.
Bookmark This Article?
Can We Help You With A Cosmetic Surgery Negligence Enquiry?
Early legal assistance can be vital so please contact us if you would like to discuss your situation. Please call us free on 0800 234 3300 (or from a mobile 01275 334030) or complete our Online Enquiry Form.

---