Medical Negligence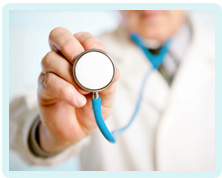 Sperm Granuloma After Vasectomy: Can I Claim?
If you have developed a sperm granuloma after a vasectomy, you will want to know why it happened and whether medical error is to blame. In this article we explore these questions, helping you to understand the options available to you.
What is a sperm granuloma?
A sperm granuloma is something that can happen after a vasectomy. It occurs when sperm leaks from the tubes after they are cut, collecting in the surrounding tissue. This creates hard lumps in the groin or scrotum known as sperm granulomas. These are not normally painful and can be treated with anti-inflammatory medication. If this is not successful, surgery will be required to remove the lumps.
Can I claim for a sperm granuloma?
A sperm granuloma is not something that can be predicted or prevented, and it will not occur because of medical error. Because of this, a sperm granuloma will not normally be considered negligent and a patient will not be able to claim compensation for the pain and inconvenience caused.
However, it may be possible to make a claim if a patient was not properly advised of the risks before the procedure. Before signing a consent form, a patient should be informed of all the potential risks, including sperm granuloma. If medical professionals fail to do so, it may be possible to pursue a claim on the grounds of consent.
Vasectomy complications and medical negligence claims
A vasectomy carries a number of other risks, including infection, haematoma and testicle pain. It will not normally be possible to claim compensation for any of these complications, unless they have been caused by medical incompetence.
There will be grounds for a claim, however, if a vasectomy has failed because the medical practitioner did not carry out the procedure properly. For example, the surgeon may have failed to cut the vas deferens, meaning a patient is still fertile and able to conceive.
Vasectomies can fail for non-negligent reasons, as the tubes can regrow naturally over time. But if a vasectomy fails because of medical negligence, the individual in question will be entitled to pursue a claim against the doctor or organisation responsible.
Failed vasectomy claims
If you would like to know more about claiming for a failed vasectomy, please get in touch with us today to speak to a specialist solicitor. We will be able to advise what options are available to you.
Bookmark This Article?
Can We Help You With A Medical Negligence Enquiry?
Early legal assistance can be vital so please contact us if you would like to discuss your situation. Please call us free on 0800 234 3300 (or from a mobile 01275 334030) or complete our Online Enquiry Form.

---