Medical Negligence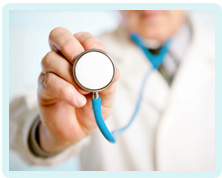 Septic Arthritis
Septic arthritis is a complication that can arise after surgery. It must be treated quickly if long-term problems are to be avoided.
What is septic arthritis?
Septic arthritis is when a joint becomes inflamed due to a bacterial infection. The bacteria can get into the joint via the bloodstream, or it can enter the joint directly during surgery or following an injury.
Septic arthritis can affect people of any age, and can affect any joint in the body, although the knee and the hip are the most common sites of infection. The risk of septic arthritis increases in those:-
Undergoing an artificial joint implant
With a bacterial infection elsewhere in their body
With a chronic illness or disease such as diabetes
Injecting drugs
Taking medication that suppresses the immune system
Who have recently injured a joint
Who have recently had joint surgery
The signs of septic arthritis usually appear one to two weeks after the bacteria has actually entered the joint. Symptoms include a joint that is red, swollen and hot to touch.
Treating septic arthritis
Anyone with the aforementioned symptoms should be tested for septic arthritis. Suspicions should be especially raised if the patient has any of the other risk factors listed above. A blood test will show whether or not there is a raised white blood cell count. This is an indicator of infection and will help doctors make an accurate diagnosis.
Once septic arthritis is diagnosed, medical practitioners should waste no time in administering intravenous antibiotics. The sooner treatment is provided, the better the outcome will be.
Septic arthritis complications
If antibiotics are not administered in the early stage of infection, the bacteria will continue to spread throughout the joint. This will cause significant tissue damage and the infection may even get into the bone. This can greatly diminish the effectiveness of treatment subsequently provided, and a patient may be left with ongoing pain, stiffness and immobility.
A delay in treatment can also lead to severe and life-threatening illnesses. For example, if the bacteria enter the bloodstream it may lead to sepsis, organ failure and even death. Furthermore, if a large area of tissue becomes gangrenous, the limb may need to be amputated.
Claiming for septic arthritis
If a patient develops such complications because medical practitioners failed to treated septic arthritis in a timely manner, there will be grounds for a medical negligence compensation claim. Contact us today to find out more about claiming for septic arthritis.
Bookmark This Article?
Can We Help You With A Medical Negligence Enquiry?
Early legal assistance can be vital so please contact us if you would like to discuss your situation. Please call us free on 0800 234 3300 or complete our Online Enquiry Form.

---