Medical Negligence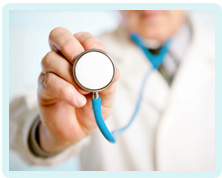 Septic Arthritis in the Hip
If you developed septic arthritis in your hip, but doctors failed to diagnose the condition in time, you could be entitled to pursue a claim for compensation. Contact us today to find out more.
Septic arthritis after hip surgery
Septic arthritis is when a joint becomes infected and inflamed. It can affect any joint in the body and can affect anyone of any age. However, there are certain factors that increase the risk of septic arthritis, one of which is recent joint surgery – such as an artificial hip implant.
During hip surgery, there is the possibility that the joint will become directly infected. Alternatively the infection may have been present in another area of the body and travelled through the bloodstream to the joint.
Either way, if the hip does become infected after hip surgery, it must be diagnosed and treated without delay. Otherwise the hip will be damaged and the effects of the operation will be completely undone.
A diagnosis can be achieved through recognising a patient's symptoms, which will include a painful hip, fever, high blood pressure and a markedly raised CRP count. Once diagnosed, antibiotic treatment should be administered immediately and the wound washed out.
Failure to diagnose septic arthritis in the hip
If medical practitioners fail to diagnose septic arthritis, despite there being clear symptoms of the infection, the care will have fallen below an acceptable standard.
If a patient is displaying signs of septic arthritis, the correct course of action would be to admit him/her (if not already admitted to hospital) and undergo a washout of the hip, followed by the commencement of appropriate antibiotic therapy.
Complications of a delay in diagnosis
Without prompt drainage of the hip, it is likely that a patient will not develop complications such as septicaemia. There is also the risk that pressure sores will arise. A patient will become systematically unwell and will probably require time in the intensive care unit.
With regards to long-term prognosis, it must be noted that septic arthritis of the hip is likely to lead to damage of the cartilage. Prompt drainage of the pus from the hip joint will decrease the amount of damage but will not eliminate it entirely.
Nevertheless, a delay in the drainage of the infected organisms and pus from the hip joint will contribute materially to further destruction of the cartilage. This will cause long-term mobility problems, meaning a patient may need another operation to replace the hip.
Claiming compensation
If you have suffered these complications because doctors failed to diagnose septic arthritis in your hip, you may be able to make a medical negligence compensation claim.
Bookmark This Article?
Can We Help You With A Medical Negligence Enquiry?
Early legal assistance can be vital so please contact us if you would like to discuss your situation. Please call us free on 0800 234 3300 (or from a mobile 01275 334030) or complete our Online Enquiry Form.

---