Medical Negligence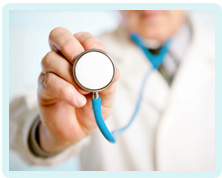 Sepsis Deaths
There are 12,500 preventable sepsis deaths in the UK every year. In this article we explore why people die from sepsis, and what you can do if your loved one died needlessly.
Why do people die from sepsis?
Sepsis is when the body's immune system overreacts to a severe infection, causing inflammation and blood clots across the body.
Normally when an infection arises, the immune system sends white blood cells to fight off the bad bacteria. This limits the infection to one area and will, eventually, kill off the infection altogether.
But in some cases, the body will not be able to keep the infection in one place. This might be because the immune system is weakened, or it might be because the infection is very severe. When this happens, the infection will spread to other areas of the body.
Consequently the immune system will attempt to fight the infection by sending white blood cells across the body. However, this will be problematic as the process of fighting off an infection causes the tissue to swell.
This means that swelling will occur across the body. This is very serious as the inflammation will restrict the flow of blood. This will leave the organs and tissue deficient in oxygen, and will also result in dangerously low blood pressure.
If sepsis is not treated in time, the organs will become so deficient in oxygen that they will begin to shut-down. Multiple organ failure will put a patient in a critical condition and will often prove to be fatal.
Wrongful sepsis deaths
The NHS predicts that around 100,000 people are admitted to hospital with sepsis in the UK every year. Approximately 37,000 patients will die from the condition. Of these, the charity UK Sepsis Trust believes that 12,500 deaths are preventable.
But why do so many preventable sepsis deaths occur? Experts suggest that the problem lies with medical practitioners failing to spot the condition in time. The symptoms of sepsis are very similar to the flu, and some doctors are failing to make an accurate diagnosis.
In other cases, a patient is not given treatment quickly enough, or is not subject to rigorous infection control. A common example of this is when a patient develops a pressure sore in hospital which is not properly treated. The pressure sore can then become infected, resulting in widespread sepsis.
Has your loved one wrongfully died?
If your loved one has died from sepsis because he/she did not receive the necessary medical care, please get in touch with us today. We can advise you of the options open to you. If there has been a case of substandard medical care, we can help you take legal action against those responsible.
Bookmark This Article?
Can We Help You With A Medical Negligence Enquiry?
Early legal assistance can be vital so please contact us if you would like to discuss your situation. Please call us free on 0800 234 3300 (or from a mobile 01275 334030) or complete our Online Enquiry Form.

---