Medical Negligence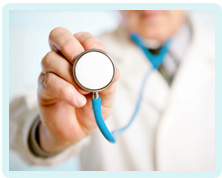 Secondary Repair of a Fourth Degree Tear
If a fourth degree tear is not diagnosed shortly after the delivery of a baby, a secondary repair will have to be performed. However, this does not ensure a recovery will be made as secondary repairs are not always effective.
Undiagnosed fourth degree tears
A fourth degree tear should be diagnosed shortly after delivery during a routine examination. However, this does not always happen. This might be because a routine examination is not performed, or because the injury simply is not detected during the examination. Either way, when a fourth degree tear is not identified, there will usually be a case of medical negligence.
Symptoms of an undiagnosed fourth degree tear
When a woman leaves hospital with an unknown fourth degree tear, she will soon begin to develop problems. This will usually include pain in the perineum, incontinence of faeces and flatus and urinary incontinence. This will normally prompt her to seek medical attention, either from a GP or from a midwife, after which the fourth degree tear is finally diagnosed.
Treating a missed fourth degree tear
Medical professionals must then decide how best to treat the fourth degree tear. Ordinarily, a fourth degree tear is repaired by an experienced surgeon soon after the birth. This is performed in theatre and involves suturing the wound – which extends to the anal sphincter – with dissolvable stitches. This is known as a primary repair because it is carried out shortly after the injury occurred.
It is possible for this procedure to be performed after a missed diagnosis. This is known as a secondary repair because it is carried out after a significant delay. Nevertheless, secondary repairs are not as effective as primary repairs. This is because although the external sphincter muscle (which acts to prevent urgency) can be exercised and secondarily repaired, the internal sphincter (which acts to prevent leakage) cannot.
So if the internal sphincter has been damaged, a secondary repair will not produce favourable results. Other forms of treatment can be attempted, including sacral nerve stimulation and biofeedback. However, this have varying success, meaning a woman could be left with permanent complications.
Claiming for a missed fourth degree tear
If you have suffered because of a missed fourth degree tear, you should speak to a solicitor about your options, as it is possible that you will be entitled to compensation for the damage this has caused you. To find out more about claiming for a fourth degree tear, get in touch with a solicitor today.
Bookmark This Article?
Can We Help You With A Medical Negligence Enquiry?
Early legal assistance can be vital so please contact us if you would like to discuss your situation. Please call us free on 0800 234 3300 (or from a mobile 01275 334030) or complete our Online Enquiry Form.

---