Medical Negligence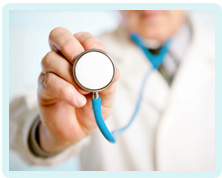 Recto-Vaginal Fistula After A Fourth Degree Tear
A recto-vaginal fistula occurs when the tissue between the rectum and the vagina is damaged. This can happen in a number of ways, one of which is the trauma of a vaginal birth.
Recto-vaginal fistulas and birth injuries
A recto-vaginal fistula is a rare complication of a serious birth injury – normally of a fourth degree tear. This is a tear that extends from the perineum and into both the internal and external anal sphincters. If this is not properly repaired, or an infection causes the wound to collapse, the tissue will breakdown, leaving a gap between the rectum and the vagina. This opening is known as a recto-vaginal fistula and allows the passage of substances between the two, meaning faeces can be passed through the vagina.
Are recto-vaginal fistulas negligent?
It is difficult to say exactly whether a recto-vaginal fistula after a birth injury can be attributed to medical error, as there are both negligent and non-negligent ways in which the problem can arise. Indeed, even if a fourth degree tear is diagnosed and repaired competently, it may be that the tissue damage is so severe that a fistula forms anyway.
However, there are also times when the actions (or inactions) of medical professionals directly contribute to the development of a fistula. The first way in which this might arise is if doctors and midwives fail to diagnose a fourth degree tear shortly after the delivery. After all vaginal births, the new mother must undergo a vaginal and rectal examination to ensure she does not have a serious birth injury that must be repaired. If this examination is not performed, or it is carried out but the injury is not identified, it could lead to a recto-vaginal fistula. This will amount to medical negligence.
Additionally, even if a fourth degree tear is repaired, it is vital that doctors administer antibiotics. This is to ensure a patient does not develop an infection which will cause the wound to breakdown, potentially leading to a recto-vaginal fistula. If prophylactic antibiotics are not provided, this will amount to medical negligence?
Have you suffered a recto-vaginal fistula?
If you have suffered a recto-vaginal fistula and you believe medical negligence is to blame for your injury, you must get in touch with a legal expert without delay. A solicitor who specialises in this area of the law will be able to suggest whether medical error is at fault, and whether you could be entitled to compensation.
Bookmark This Article?
Can We Help You With A Medical Negligence Enquiry?
Early legal assistance can be vital so please contact us if you would like to discuss your situation. Please call us free on 0800 234 3300 (or from a mobile 01275 334030) or complete our Online Enquiry Form.

---