Medical Negligence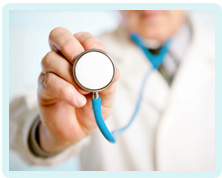 The Importance of Prophylactic Antibiotics
Before surgery, it is important that antibiotics are provided to prevent an infection occurring. If there is a failure to do so and a patient subsequently falls ill, there may be grounds for a medical negligence claim.
What are prophylactic antibiotics?
Prophylactic medicine is when measures are taken to prevent a disease from happening. Therefore prophylactic antibiotics are provided to prevent a bacterial infection from developing. This is a practice commonly adopted in hospitals, particularly if a patient is undergoing surgery.
Administering antibiotics before surgery it very important as it will ensure the body's immune system fights any bacteria that may enter the body – either during the surgery itself or afterwards via the surgical wound. This will guarantee that a patient does not fall ill at a time when they are already vulnerable and trying to recover from surgery.
However, prophylactic antibiotics are not needed by every patient undergoing surgery. Normally, they will be administered during any form of abdominal surgery, as this is more likely to lead to infection. This will include a caesarean section, a hysterectomy and the removal of the gallbladder.
A patient should also be treated with prophylactic antibiotics if he or she has certain physical attributes that increases the risk of an infection occurring. This will include factors such as being diabetic or overweight.
What happens if prophylactic antibiotics are not provided?
Medical professionals should appreciate the need to administer prophylactic antibiotics before surgery. A patient should be risk assessed before the operation and a decision made as to whether or not antibiotics should be given intravenously.
If there is a failure to do this and a patient goes on to develop an infection, there will be a case of medical negligence. This is because the standard of care provided will have fallen to an unacceptable level, causing a patient to suffer harm. The injuries sustained can be extremely serious, as an infection will cause the surgical wound to breakdown, exacerbating the scar. The infection will also make a patient very unwell, potentially leading to serious complications such as sepsis of the blood and organ failure.
Have you developed an infection after surgery?
If you have developed an infection after surgery and you believe you were not provided with prophylactic antibiotics, you need to speak to a medical negligence solicitor, as you could be entitled to make a claim. This will ensure you receive compensation for the pain, suffering and financial loss you have incurred.
Bookmark This Article?
Can We Help You With A Medical Negligence Enquiry?
Early legal assistance can be vital so please contact us if you would like to discuss your situation. Please call us free on 0800 234 3300 (or from a mobile 01275 334030) or complete our Online Enquiry Form.

---