Medical Negligence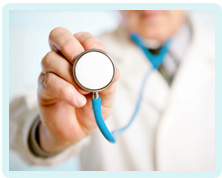 Prolapse After Vaginal Delivery
A vaginal prolapse is a known risk of childbirth. However, there are occasions when a vaginal prolapse can be attributed to a missed perineal tear. In such cases there could be grounds for a medical negligence claim.
What is a prolapse?
A prolapse is when the organs in the pelvis (including the uterus, bladder and bowel) drop down from their normal position into the vagina. This can be very uncomfortable and causes a dragging sensation. The vagina will also ache and feel very heavy.
A prolapse can affect anyone but it is more common after a vaginal delivery. This is because the pelvic floor muscles are stretched during the course of childbirth. If the muscles are significantly weakened, they will sag down into the vagina. The pelvic organs will no longer have any support and will also drop down into the vagina.
Is a prolapse negligent?
A prolapse will by no means affect everyone who undergoes a vaginal delivery, although there are certain risk factors that increase the chance, including:-
A prolonged second stage of labour
A large baby
An assisted delivery – such as a forceps delivery
Body type – some women have softer ligaments than others
When a prolapse does happen, it will not usually be considered negligent. It is a known risk of vaginal delivery and cannot be prevented. However, there are certain occasions when a vaginal prolapse can arise as a direct result of medical error.
When might a prolapse amount of medical negligence?
A vaginal prolapse could be considered negligent if it occurred because a third or fourth degree tear was not diagnosed and repaired soon after the delivery.
The perineum will always sustain some form of trauma during a vaginal delivery. Third and fourth degree tears are the most serious types of injury and extend to the anal sphincter. After birth a patient should have a thorough examination so that any damage can be detected and repaired. This will ensure a woman does not leave a healthcare environment with an unrepaired tear.
Unfortunately, however, third and fourth degree tears do go undiagnosed. This can contribute towards the occurrence of a vaginal prolapse as there will be an underlying weakness. Yet medical professionals should always diagnose third and fourth degree tears; a failure to do so will amount to medical negligence.
If you have suffered a vaginal prolapse because of a missed third or fourth degree tear, you need to speak to a solicitor about your options as you could be entitled to compensation.
Bookmark This Article?
Can We Help You With A Medical Negligence Enquiry?
Early legal assistance can be vital so please contact us if you would like to discuss your situation. Please call us free on 0800 234 3300 (or from a mobile 01275 334030) or complete our Online Enquiry Form.

---