Medical Negligence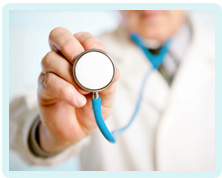 Pressure Sores On Maternity Wards
In 2010 alone, the National Patient Safety Agency (NPSA) had around 100 reports of women who had developed a pressure sore while in a maternity ward. This is extremely worrying and is not something that should be allowed to happen.
How do pressure sores develop?
A pressure sore is when an area of skin breaks down, either due to an unrelieved period of pressure, or due to shearing and friction on the skin. This commonly affects hospital patients, many of whom are bed bound and unable to move without assistance. The weight of the body pressing down upon the tissue will block the blood supply to that area, causing it to become hypoxic (meaning it is lacking in oxygen). This will cause the tissue to breakdown, leading to a pressure sore.
Pressure sores after giving birth
As with any hospital patient, women on maternity wards are at risk of developing pressure sores. This is especially true of women who have had a very long labour, or whose mobility is adversely affected. This might be true of women who have had a caesarean section or a complication.
However, pressures sores are never events, meaning they can be avoided if the right measures are put in place. Women on maternity wards should not, therefore, suffer a pressure sore. The obstetric team – particularly the midwives – should enforce NHS guidelines that will prevent pressure sores occurring. This will involve checking pressure points on a regular basis and advising a patient to frequently change position. If mobility is an issue, nurses should turn a patient every couple of hours.
Have you suffered a pressure sore on a maternity unit?
If you have suffered a pressure sore on a maternity unit, it is very possible that medical negligence is to blame. Indeed, pressures sores are never events and can be prevented if doctors and nurses carry out their duties properly. If there is a failure to do so and you develop a pressure sore, you will be considered the victim of medical negligence.
We understand how upsetting this will be for you, as you will be subject to increased pain and suffering, all at a time when you are trying to care for your new-born. It is also possible that you were put on antibiotics, leaving you unable to breast-feed and bond with your baby.
Claiming for medical negligence
If you have developed a pressure sore while on a maternity unit, you must waste no time in speaking to a solicitor about making a medical negligence claim.
Bookmark This Article?
Can We Help You With A Medical Negligence Enquiry?
Early legal assistance can be vital so please contact us if you would like to discuss your situation. Please call us free on 0800 234 3300 (or from a mobile 01275 334030) or complete our Online Enquiry Form.

---