Plastic Surgery Negligence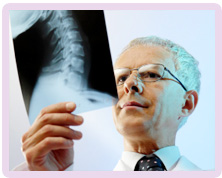 Plastic Surgery Negligence Claims
Cosmetic surgery is a growing industry in this country. It is mainly provided by surgeons operating in private hospitals and under a contract with the patient.
There is a growing debate about the advisability versus the benefits of cosmetic surgery. On the one hand there is criticism of patients who refer themselves to plastic surgeons because they have been heavily exposed to advertising and clever marketing ploys, which even go so far as to offer "two procedures for the price of one" or "introduce a friend and you will receive a substantial discount" along the lines of offers promoted by supermarkets.
The flip side of the coin is the argument that increasing numbers of ordinary people wish to change their appearance because they have perfectly justifiable concerns about their looks. A lot of problems for which people seek surgery may be labelled as cosmetic, but in fact they cause embarrassment to the patient and often to such an extent that psychological symptoms occur resulting, for example, in an inability to form or remain in a relationship.
Ethical and experienced plastic surgeons describe people who come to their clinics as average men and women who are not like Victoria Beckham or Jordan, but who simply feel that their lives will be better if their appearance is changed in some way or another. Many have saved for a period of time to be able to afford the surgery because they are so committed to having it done.
There are many procedures and the following are an example of some of them :-
Breast surgery
» Breast augmentation, breast reduction, mastopexy (breast uplift)
» Breast reconstruction
Facial surgery
» Rhinoplasty (nose)
» Otoplasty (ears)
» Facial rejuvenation surgery
Face lifts
Eyelid surgery upper and lower
» Scarring
Abdominoplasty
Liposuction
Scarring
Skin tumours/melanoma
Genital surgery to include labial and penile reconstruction
What Should You Do?
If you believe that your plastic surgeon has been negligent you should consult a specialist medical negligence solicitor and ask for a free initial consultation. You will then be able to discover your options and make an informed decision about future corrective surgery, and also whether you wish to make a claim for compensation.
Free Plastic Surgery Negligence Appraisal?
For a free, no obligation appraisal from one of our friendly, helpful legal team please either call us free on 0800 234 3300 (or from a mobile 01275 334030) or complete our Online Enquiry Form.

For more information see our Birth Injury Section
Bookmark This Article?
Can We Help You With A Plastic Surgery Negligence Claim?
Early legal assistance can be vital so please contact us if you would like to discuss your surgery. Please call us free on 0800 234 3300 (or from a mobile 01275 334030) or complete our Online Enquiry Form.

---