Medical Negligence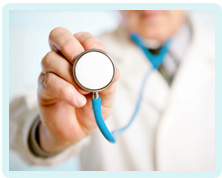 Perineal Tear Infection Symptoms
If you have suffered a perineal tear during the delivery of your child, you will be at risk of developing a post-partum infection. To help prevent this, you should be advised upon wound management, the symptoms of post-partum infection and told when to seek medical attention.
Symptoms of a post-partum infection
A perineal tear must be adequately repaired shortly after delivery. Even so, the wound will still be vulnerable to infection, so it is important a woman is told how to care for the injury before being discharged from hospital. This should include tips on how to keep the area clean, how to speed up the recovery, and what symptoms indicate a perineal tear infection. These might include:-
Severe pain in the vagina and perineum;
A bad vaginal odour;
Foul smelling discharge;
Burning sensation when urinating;
Fever;
Nausea and vomiting.
Diagnosing and treating post-partum infection
If a woman develops these symptoms after giving birth, no time should be wasted in seeking medical attention. Tests and a physical examination should be performed, both of which should readily detect the presence of an infection. The correct type of antibiotics should be administered and the problem closely monitored.
An infection may also be diagnosed during routine check-ups after the delivery. A competent medical practitioner should be able to identify a problem, even if a woman is not aware she has an infection. This often happens, particularly with first-time mothers, as many believe their symptoms are a normal consequence of childbirth.
Post-partum infection and medical negligence
However, if doctors fail to make a diagnosis, despite a woman presenting the typical symptoms of post-partum infection, the standard of care will be considered substandard. If this leads to further complications for the patient, there could be grounds for a medical negligence claim.
For example, if an infection is missed and this causes the perineal wound to breakdown, develop into a fistula or lead to urinary/faecal incontinence, the doctor/midwife in question will be directly responsible. This is because had he or she recognised the infection, these complications could have been avoided. In failing to make an accurate diagnosis, the patient was caused unnecessary pain and suffering, for which she deserves to be compensated.
If you would like to find out more about perineal tear infections and medical negligence, you need to talk to a solicitor who specialises in this area of law. This will allow you to discover whether you have been the victim of negligence, and if so, what action you can take.
Bookmark This Article?
Can We Help You With A Medical Negligence Enquiry?
Early legal assistance can be vital so please contact us if you would like to discuss your situation. Please call us free on 0800 234 3300 (or from a mobile 01275 334030) or complete our Online Enquiry Form.

---