Medical Negligence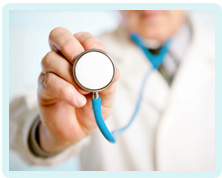 Organ Damage During Hysterectomy
Organ damage is a known risk of a hysterectomy. However, if an injury is sustained during the procedure, it must be repaired without delay, or a patient could face life-threatening complications.
Complications of a hysterectomy
A hysterectomy is a major operation in which the female reproductive system is surgically removed. This may involve just the uterus, or it may also extend to the ovaries, fallopian tubes and cervix.
A hysterectomy is therefore a major surgical procedure that does carry certain risks, including damage to the abdominal organs, such as the bladder and the bowel. A woman should be informed of this risk, along with the other potential complications, before she signs a consent form.
Repairing organ damage during a hysterectomy
Even if a surgeon displays the utmost care and attention during a hysterectomy, it is possible for the bladder to be perforated with a surgical instrument, or for the bowel to be accidentally cut.
However, it is absolutely essential that this injury is recognised and repaired immediately. This means the damage should be identified and a repair carried out during the operation itself, or a second operation scheduled without delay.
Failure to diagnose organ damage during a hysterectomy
If there is a failure to spot the injury, a woman will come round from the anaesthetic and quickly develop serious health problems.
For example, if the bowel has been cut, faeces will leak into the abdominal cavity, causing a severe infection called peritonitis. Even if the issue is then diagnosed, it may not be possible to regain normal function and a woman will have to use a colostomy.
Or if the bladder has been perforated, urine will leak into the abdomen, again causing an infection. A woman may no longer be able to control her bladder, making the use of a catheter necessary.
Claiming compensation
Evidently a failure to diagnose organ damage during a hysterectomy is an extremely serious matter. If it is not fatal, it will certainly make the patient in question very unwell. It will lead to a second operation, further scarring and potentially will result in long-term consequences such as a colostomy or catheter.
If this is something that has happened to you or your loved one, you will of course be angry and upset about the treatment you received. However, there may be action you can take, as failing to detect organ damage during a hysterectomy will normally amount to a serious breach of duty. This means you will be entitled to make a claim for compensation again the hospital responsible for your pain and suffering.
To find out more, get in touch with a medical negligence solicitor today.
Bookmark This Article?
Can We Help You With A Medical Negligence Enquiry?
Early legal assistance can be vital so please contact us if you would like to discuss your situation. Please call us free on 0800 234 3300 (or from a mobile 01275 334030) or complete our Online Enquiry Form.

---