North Staffs NHS Trust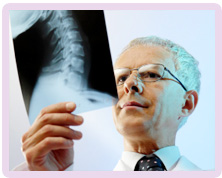 North Staffs NHS Trust Inquiry
The latest inquiry into the systematic failings at Stafford Hospital (under the care and control of the North Staffs NHS Trust) between the years of 2005 and 2009 has begun.
Opened by Robert Francis QC, this is the fourth inquiry into the Mid-Stafford Foundation Trust's difficulties. Previous reports identified failures at the hospital, where appalling conditions put patients at risk and are said to have led to between 400-1,200 more people dying than would have been expected in a three-year period.
Leading Counsel to the inquiry, Tom Kark QC, said the purpose of the latest inquiry was to ascertain how these failings were allowed to go on for so long without being detected.
"In leading the inquiry team I have sought to ensure that we explore every relevant nook and cranny of the health service," he said. "We as a team will do our utmost not to leave a pebble unturned which might reveal material of interest and relevance within the terms of reference."
He added the inquiry would ask questions such as: "Why did no one act to correct the serious errors that were undoubtedly taking place?" "Why did the healthcare system as a whole tolerate what were clearly unacceptable standards of care?" And "why did those who should have been in the right position to take steps not do so?"
Blame for the lack of action taken regarding the flaws at Stafford Hospital has been placed upon hospital management, who are said to be have been too preoccupied with cost-cutting and government targets.
This concerning state of affairs will be analysed in the Francis Report, which will examine the pressure upon hospitals to achieve certain targets, and the distorted measures hospitals must take to achieve foundation trust status.
Those formerly responsible for the Mid-Staffs hospital will be called upon as witnesses, including David Nicholson, now chief executive of the NHS, and Cynthia Bower, who now runs the Care Quality Commission. Evidence will also come from Martin Yeates, the Trust's former chief executive, who resigned before the first report was published, and was too ill to appear at Mr Francis's first inquiry.
By dissecting the way the health service operates as a whole, it is hoped that the Francis Report will uncover the fundamental problems in the relationship between hospital management, the health authority to which it answers, and the agencies that monitor standards, the breakdown of which left many vulnerable people at risk.
Can We Help You With A Medical Negligence Enquiry Against North Staffs NHS Trust?
We understand that you may have unanswered questions. We are happy to help you. Please call us free on 0800 234 3300 (or from a mobile 01275 334030) or complete our Online Enquiry Form.
Bookmark This Article?
Can We Help You With A Medical Negligence Claim?
Early legal assistance can be vital so please contact us if you would like to discuss your situation. Please call us free on 0800 234 3300 (or from a mobile 01275 334030) or complete our Online Enquiry Form.

---