NHS Treatment Centres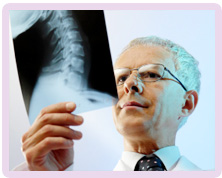 What Is An NHS Treatment Centre?
In an attempt to speed up delivery of treatment for NHS parents, the Government has created a number of treatment centres around the country. These are not hospitals as such, but privately run centres funded by the NHS to provide treatment when otherwise there might be a long waiting list in a hospital.
Range Of Treatments Available
The purpose of the treatment centres is to provide treatment for a range of conditions. For the treatment to take place it must be a pre-booked day treatment or short-stay surgery. This can include any of the following types of treatments:-
Hip replacements
Knee replacements
Hernia repairs
Gallbladders
Cataract removal
Intended Benefits Of Treatment Centres
Many patients become frustrated when their treatment in hospital is scheduled but has to be cancelled at the last minute due to emergency procedures. The benefit with treatment centres should be that no emergency treatments are scheduled on site and therefore every procedure should take place as intended.
Another benefit is that the treatment is provided in comfortable and modern surroundings which are often more accessible than many hospitals.
History Of Treatment Centres
From December 2005 a scheme was introduced to allow patients to choose their treatment provider from a list of four or five potential providers. One of the choices will include an NHS treatment centre, along with hospitals and one independent sector treatment provider.
Initially this choice of providers was used for cataract operations and was credited with bringing down the waiting time to approximately three months.
Who Works At NHS Treatment Centres?
The staff in a treatment centre can be employed by the NHS or the independent sector. In addition they may well employ overseas staff.
Location Of Treatment Centres
There are now hundreds of treatment centres across England and Wales. Some of these provide only ophthalmology treatment with others providing full orthopaedic treatment such as hip and knee replacements, arthroscopies, foot and hand procedures and shoulder procedures.
Standards Of Treatment
Regardless of whether your treatment is carried out in an NHS hospital, GP surgery or a treatment centre, the standard of care required is the same. Therefore, if you receive treatment from a treatment centre which is not up to the expected standards you may well be able to make a claim for medical negligence. The claim would be pursued in exactly the same way as any claim against the NHS.
Bookmark This Article?
Can We Help You With A Medical Negligence Claim?
Early legal assistance can be vital so please contact us if you would like to discuss your surgery. Please call us free on 0800 234 3300 (or from a mobile 01275 334030) or complete our Online Enquiry Form.

---