NHS Patient Safety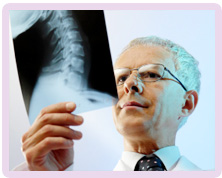 Are The NHS Putting Patient Safety First?
NHS Trusts are failing to implement patient safety alerts which are issued by the National Patient Safety Agency (NPSA).
When the NPSA issues an alert (which it only does after thorough research and consultation that the issues are serious and the recommended action is urgent in the interests of safety) NHS bodies have to report to the Central Alert System (CAS) when the recommended actions have been completed.
Compliance with implementing these alerts within a given deadline is one of the top "core standards" which all NHS Trusts in England are supposed to meet.
However, research by the charity AVMA (Action for the Victims of Medical Accidents) has revealed that there is no system in place for monitoring this compliance. This is putting lives at risk. As Chief Executive of AVMA, Peter Walsh, said "it is this kind of complacency that could allow another Stafford to happen". (Stafford refers to 1,200 patients dying at Mid Staffordshire NHS Trust Stafford Hospital).
AVMA sought information about all patient safety alerts issued since 2004 when the system began where the deadline for completion of recommended actions had passed at the end of 2009. Key points found from the research into 53 alerts included:-
Over 300 NHS Trusts (around three-quarters of all Trusts in England) had not complied with the required actions in at least one patient safety alert for which the deadline had already passed.
There were 2,124 separate incidents of patient safety alerts not having been complied with by NHS Trusts.
80 NHS Trusts had not complied with 10 or more separate alerts. 35 of these Trusts had Foundation Trust status.
1 Trust, University Hospital Coventry and Warwickshire NHS Trust, had not complied with 37 (70%) of the alerts. 2 others, The Lewisham Hospital NHS Trust and Greenwich Teaching PCT, each failed to comply with 31 (58%) of the alerts.
There are over 200 incidents of NHS Trusts who have not complied with alerts which are over 5 years old (issued before December 2004).
There is no system for monitoring implementation of alerts, or of intervening with NHS Trusts who have not implemented required actions from patient safety alerts, even those with large numbers of outstanding alerts and also alerts which are years past their deadline. Neither is there a robust system for checking that NHS Trusts who declare themselves as being compliant actually are.
The information about which Trusts have or have not implemented the alerts is not publically available. AVMA had to make a request under the Freedom of Information Act to conduct their research.
Summary
Clearly the NHS has some work to do to ensure the National Patient Safety Alerts are checked and implemented.
Bookmark This Article?
Can We Help You With A Medical Negligence Enquiry?
Early legal assistance can be vital so please contact us if you would like to discuss your situation. Please call us free on 0800 234 3300 (or from a mobile 01275 334030) or complete our Online Enquiry Form.

---