Medical Negligence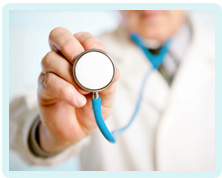 NHS Negligence Complaints
If you have experienced poor care on the NHS, you can make a formal complaint to the healthcare organisation in question. Additionally, if there has been an incidence of medical negligence, you can take legal action against the NHS in the form of a medical negligence claim.
Making a complaint against the NHS
You have a legal right to make a complaint about the NHS. This might relate to poor medical care that you have received, or it might relate to the refusal/withdrawal of medical care. As set out in the NHS Constitution, you also have the right to have your complaint investigated and to receive a prompt reply from the NHS.
If you would like to make an NHS complaint, you need to find out what the complaints procedure is for that particular organisation. Every healthcare organisation in England and Wales has its own complaints procedure. Normally you can find it on the organisation's website, or if it is a hospital, directly from the complaints department. Or if you feel able to, simply ask a member of staff how to make a complaint.
NHS negligence complaints – making a formal complaint
You can make a complaint orally, in which case the healthcare organisation may try to resolve the matter with you in person.
However, to make a formal complaint you must put it in writing. Ordinarily you can either write a letter to the hospital complaints department, or fill out a form online. If you want to complain about your GP, you will usually have to write a letter addressed to the practice manager of the GP practice.
In your complaint, you must detail the dates of the incident, where it occurred, the details surrounding the complaint and the parties involved. You should also highlight whether you have come to any harm as a result of the incident.
Making a claim against the NHS
If you wish, you can also speak to a solicitor about taking legal action against the healthcare organisation. You can do this whether or not you have made a complaint. Therefore you may want to make a complaint and speak to a solicitor once you have received the response. Or you may simply want to proceed straight to taking legal advice.
A solicitor who specialises in this area of the law will be able to tell you whether you (or your loved one) has been the victim of medical negligence. If so, you will be able to make a claim for compensation against the hospital, GP surgery or medical practitioner to blame.
NHS negligence claims
To talk to a solicitor about claiming compensation, please get in touch with us today.
Can We Help You With A Medical Negligence Enquiry?
Early legal assistance can be vital so please contact us if you would like to discuss your situation. Please call us free on 0800 234 3300 (or from a mobile 01275 334030) or complete our Online Enquiry Form.

Bookmark This Article?
---