NHS MEdical Negligence Guide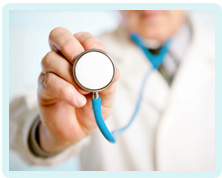 What Should You Do If You Think You Are A Victim Of Medical Negligence?
You have just come out of hospital or seen your GP and you are not happy with the outcome. What are your next steps?
Early legal assistance can be vital so please contact us if you would like to discuss your situation. Please call us free on 0800 234 3300 (from a mobile 01275 334030) or complete our Free Online Enquiry.

First Steps
1. Get hold of your medical records
If your query is about the birth of your child, copy or ask a midwife to copy your hand held medical records (if these have not yet been sent back to your local hospital trust).
If not, you will need to contact your GP in the first instance and see if they can get you copies of relevant documents such as Discharge Summaries or Letters from consultants.
2. Request copies of your full set of medical records under the Data Protection Act 1998 (Fees and Miscellaneous Provisions) Regulations 2001.
The maximum that can be charged for providing copies is £10.00 for computer records and £50.00 for copies of manual records or a mixture of manual and computer records.
No reason need be given for an application and the application need not be made by a legal representative.
Where a patient has died the representatives, executor, administrator or anyone having a claim resulting from the death (this could be a relative or another person) has the right to apply for access to the deceased's health records.
For the deceased's GP records, contact the GP surgery. For hospital records contact the medical records officer at the hospital the patient attended to determine if the records have been retained or destroyed. (This should be about 8 years after death in the case of hospitals and 10 years for GP records).
When applying for the deceased's medical records, a fee of £10.00 may be charged where the records have not been added to during the 40 days preceding the application. An additional fee may be charged for copying and posting the records. There is no limit to this charge but it should not result in a profit for the record holder.
3. Pursue The Complaints Procedure
The next step is to consider whether or not to pursue a hospital complaints procedure if your treatment was received at hospital or, in the case of GP care, your local primary care trust. This does not debar you from pursuing litigation subsequently.
Complaints should normally be made within 12 months of the date of the event you are complaining about, or as soon as the matter first came to your attention.
If either you receive what you feel is an inadequate response to your complaint or you believe an apology is not enough and you wish to pursue a claim for compensation then you should consult your nearest solicitor specialising in clinical negligence claims.
Please note that if you are considering pursuing a claim with the benefit of legal expenses insurance, you should look at the terms of your policy. In many cases, claims made through legal expenses policies must be made within 180 days of the event out of which your claim arises.
Can We Help You With A Medical Negligence Enquiry?
Early legal assistance can be vital so please contact us if you would like to discuss your situation. Please call us free on 0800 234 3300 (or from a mobile 01275 334030) or complete our Online Enquiry Form.

---