Necrotising Fasciitis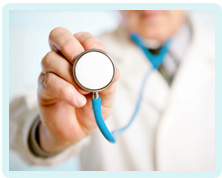 What Is Necrotising Fasciitis And What Can You Do About It?
What is Necrotising Fasciitis, often referred to as the flesh eating bacteria, and can it be treated? If you have it, can you claim compensation?
Necrotising Fasciitis is commonly known as flesh eating bacteria. The bacteria will attack soft tissue and the also the tissue which covers your muscles (fascia). It enters the body often after surgery, although also as a result of a minor trauma.
What Causes Necrotising Fasciitis?
Common causes of becoming infected include:
Caesarian Section
Abdominal surgery
Any other open surgery
Like many of the hospital superbugs the bateria can be present in you without you knowing, or it can be transferred to you from somebody else.
How Does It Develop?
The bacteria enters the body and rapidly reproduces. As it does so it gives off toxins that destroy soft tissue and the fascia killing this tissue. The tissue is gangrenous and must be removed by surgery to keep the patient alive. This is why failure to diagnose the bacteria can lead to serious deterioration and even, on some occasions, the death of the patient.
Symptoms of Necrotising Fasciitis
Common symptoms include severe pain, low blood pressure, fever, disorientation and severe dehydration. Necrotising Fasciitis spreading beneath the skin can be the reason for many cases of misdiagnosis.
How Do You Treat Necrotising Fasciitis?
In addition to removal of the gangrenous tissue, a heavy course of antibiotics will be intravenously provided.
Action
If you or a member of your family have been diagnosed with necrotising fasciitis, contact us immediately for free initial and impartial advice.
Bookmark This Article?
Can We Help You?
Early legal assistance can be vital so please contact us if you would like to discuss your surgery. Please call us free on 0800 234 3300 (or from a mobile 01275 334030) or complete our Online Enquiry Form.

---